DC NFT Marketplace attracts most industrial fields like  Education, Entertainment, etc. We are all aware of the NFT Marketplace, where your digital assets convert into the platform, and these trading platforms facilitate users to trade NFT worldwide.
The DC NFT marketplace intends to use select NFTs, such as Batman Bat Cowl NFTs, to vote on future comic book characters and stories. It will also provide its user's incentives and access to future DC NFT collections.
What is the DC NFT Marketplace?
The DC NFT marketplace is the official NFT marketplace for buying and selling DC NFTs. The platform allows comic fans worldwide to buy and sell official DC NFTs among themselves. The users can buy and sell various tokens, including DC FanDome 2021 NFTs, the DC Bat Cowl Collection, AMC 'The Batman' Posters, Gotham City Knightwatch District Sigil NFTs, and others to announce.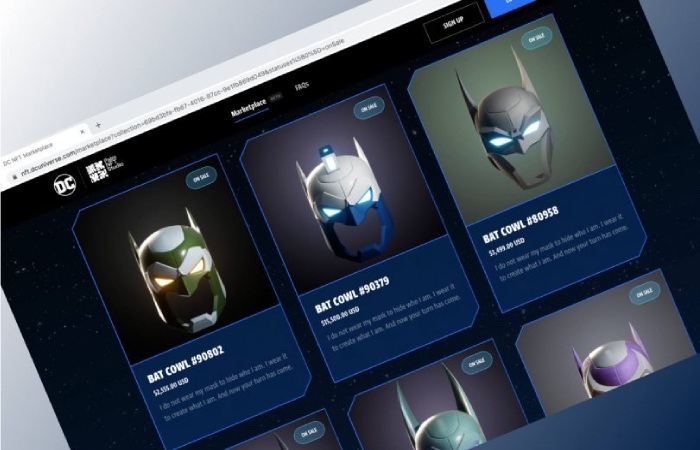 The DC NFT marketplace is a destination with plans to use some NFTs, such as Batman Bat Cowl NFTs, to vote on characters and storylines in future comics. It will also offer its users rewards and access to future DC NFT collections.
History Of DC NFTs
NFT, Blockchain, and cryptocurrency are the most frequently spoken topics. The development of the NFT marketplace is growing tremendously for various sectors like healthcare, entertainment, and so on. Moreover, the NFT development in entertainment is rising a lot, and an example is Disney's VeVe blockchain ecosystem. Disney fans are eager and excited to use this platform to get their favorite characters as NFT. DC fans have been anticipating the launch of the new dc fandom nft marketplace for months. Now that it's life, the fanbase is excited as it faces off with Disney's VeVe blockchain platform.
Those who participated in the first official drop could redeem a floppy disc NFT of their favorite DC characters, only to realize later that they were worthless. They were worthless since there was no marketplace where collectors could sell, trade, or purchase these NFTs. The worth became clear when DC debuted Bat Cowls, a dedicated new line of digital collectibles with a 2-year journey.
What Can We Do With DC NFT?
As part of their effort, DC NFTs include several unique offers. For example, collectors who purchase a Bat Cowl can vote on the direction of a future DC comic narrative.
The DC Bat Cowls work in augmented reality and the metaverse. Furthermore, they allow you to utilize your Bat Cowl as a Snapchat filter and provide memorable souvenirs.
These digital collectibles include first-come, first-served unique goods, mementos of your favorite characters, and behind-the-scenes content.
Finally, if you create a Bat Cowl on the Blockchain, your profile will be randomly assigned to one of Gotham City's ten districts. As a result, you became a Gotham City District Knight Watch.
How Does An Nft Marketplace Work?
NFT stands for non-fungible symbolism, and a token is a digital asset. A non-fungible symbol represents a unique digital benefit, like a work of art or a collectible. You can think of an NFT as digital documentation of legitimacy.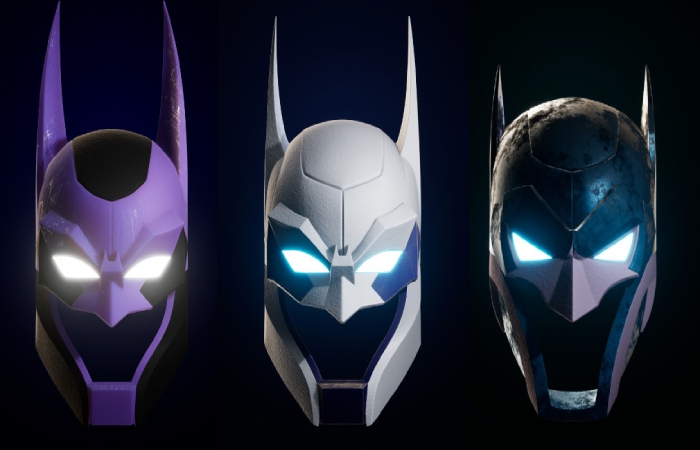 An NFT Marketplace is a podium that makes it simple to buy and sell digital goods. Numerous marketplaces have popped up about NFTs, which allow people to buy and sell. These include OpenSea, Rarible, Coinbase Marketplace, and more.
How Can Users Get Involved In DC NFT?
The Bat Cowl collection was only the start. DC has a steady stream of fresh NFT releases scheduled. Fans may start their own DC NFT collection by compensable with a credit or debit card or an existing account credit balance at each launch. Payments through crypto wallets schedule to begin soon.
To date, DC NFT collections have included:
GCDK Sigil Collection
Harley Quinn's excellent parcels of mayhem
Harley Quinn's offensive charm
The DC FanDome 2021 Collection
Batman Collection
The DC Collectibles Comics Collection is a collection of NFT-minted heritage and minted DC comics and a fully readable digital version. The first release was, predictably, Superman #1, the historic first appearance of The Man of Steel under his title in 1939. It's the most expensive comic in its original first edition paper version, but early adopters can get an NFT edition for $9.99 in the autumn of 2022. The collection of comics continues to grow, with Titans (2023), an upcoming NFT in DC NFT Marketplace.
After purchasing NFTs, fans may exchange them on the official DC NFT Marketplace. To sell NFTs, fans must sign in, verify their identity, and choose a target price for their item. Fans that want to shop sign in, peruse the listings, and shop.
It is a once-in-a-lifetime chance to possess a digital piece of the DC Multiverse. However, each fan must employ the Dark Knight's detective abilities to investigate the collection and determine whether or not this section of the comic book giant is for them.
Finally, it proves that developing an NFT Marketplace for DC fans is highly exciting and makes every fan enthusiastic. Moreover, NFT Marketplace is a more practically usable platform among business people, and it will be a minor deal to use with the DC NFT Marketplace Platform.