A subset of cosmetics is called "makeup. It is the product used to make the human body look different. It enhances the presence or odor of the human body. Cosmetics are generally blends of chemical compounds; some cosmetics derive from natural sources, many being synthetic.
It contains lipstick, eye shadow, Concealer, Foundation, Mascara, creams, and powder, which to make themselves look more attractive some women put on their faces or which actors use to change or improve their appearance.
Types Of Makeup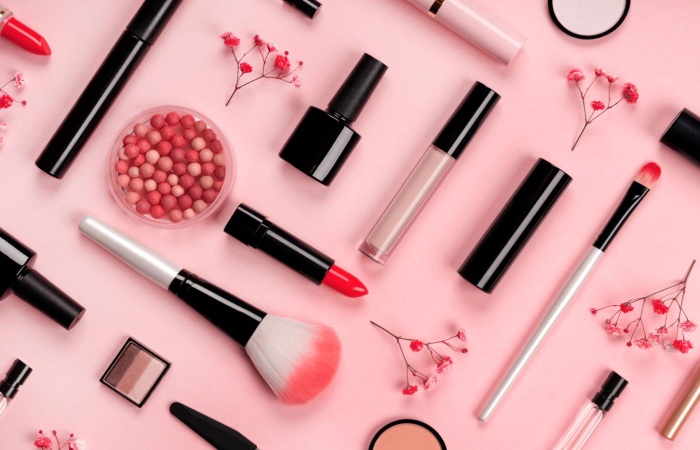 In this article, we discuss some types of make-up for you to guide yourself and select the best application for your needs.
Nude Make-up
The nude makeup look is no stranger to anyone, while a bold rep lip and an intense highlight remain cult favorites. Nowadays, all over the internet, the nude makeup or the no-makeup look focuses on having a look as close to your natural skin as possible. To create nude makeup for yourself, you should use a hydrating serum, if possible a hyaluronic acid serum, that gives the skin kick of moisture. After that, go with lightweight primer and moisturizer, and choose a dewy foundation or a BB cream. Lastly, take the minimalist way for blush and eye make-up with the help of lip gloss. And you have your nude or no makeup look, perfect for everyday wear and special events.
Bridal Make-up
Bridal makeup is as important as many other parts of the wedding. Choosing the right makeup for your face at your wedding is as daunting as one can imagine. Hence as a bride, HD makeup can make an excellent choice for taking pictures in front of cameras. HD makeup uses for all skin types. Airbrush makeup is mainly suggested for oily skin because it controls and makes skin glow.
Matte Make-up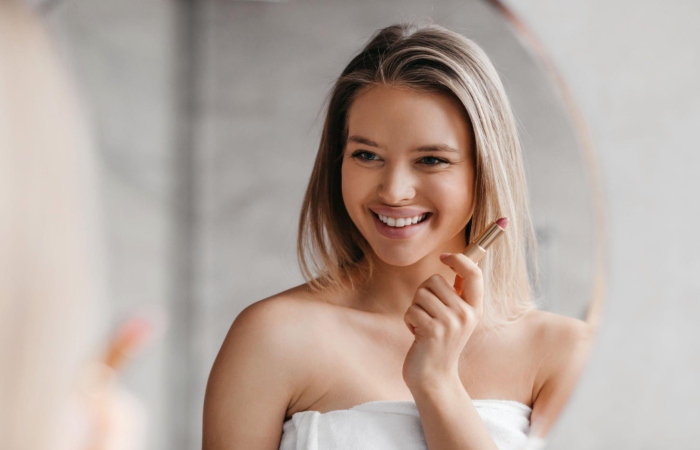 Matte makeup gives your face a matte finish and removes very little shine and gloss from your face. It is ideal make-up that covers all imperfections of the face and gives you a very regal look. It's a bold and perfect makeup look for all types of weather on daytime occasions.
Airbrush Make-up
Airbrushing is an all-new way to apply make-up; the results are out of the world. So many celebs and brides-to-be rely on airbrushing to get that flawless and fabulous finish. As the name suggests, this method employs a small pen-like applicator that gently airbrushes the foundation and blushers across your face. It is lightweight, long-lasting, and offers a much smoother finish than other types of makeup. It's better to take the old route and stick to other forms of make-up if you do not find your true shade match for the airbrush technique because applying the wrong foundation shade is like hiding an elephant in a mouse hole.
Shimmer Make-up
Shimmer makeup is very trendy nowadays. It powder highlights the area of skin the light hits, like cheeks, nose cupids, bow, etc. Shimmery make provides a shiny and sparkly look that is attractive to others. Shimmer creates a magical touch that can completely transform from simple to stunning.
Celebrity Make-up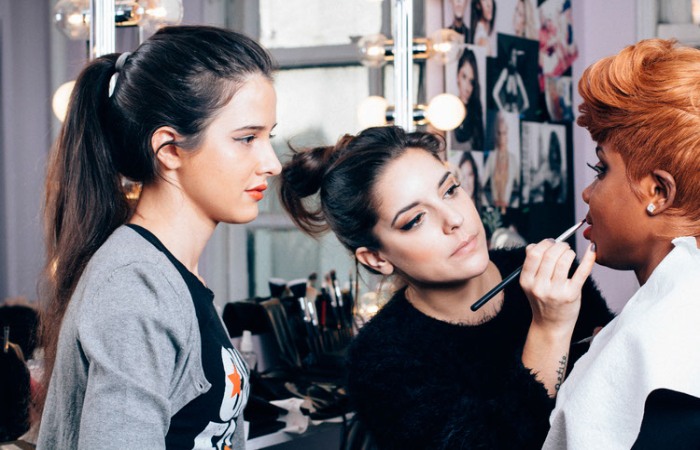 Be it Deepika Padukone sporting her eye-conic thick black kohl look, to Katrina Kaif in her peachy makeup, and celebs have always left us star-struck with their signature looks. Every celeb outfit needs a different make-up look, a fresh approach, and some magic. These make-up looks are bound to slay and make us want to copy them. Be it for movies or public appearances, and celebs leave no stone unturned when playing with their makeup. Deepika Padukone's no-makeup look and Alia Bhatt's striking red bindi make-up look are going viral, with beauty enthusiasts trying to decode and replicate them.
Smokey Make-up
As the name shows, Smokey eye make-up consists of a dark eyeshadow, and eyeliner blends into a light eyeshadow to create a Smokey effect. It is a very famine way to enhance your eyes and is unsuitable for everyone. It's perfect for a nighttime look or a special occasion. Smokey eye make-up is an excellent choice for small eyes, and it ranges from a smooth and soft blending of shades becomes a giant eye.
Monochromatic Makeup
This style has gained so much popularity because it can create a charming and balanced look requiring little effort.
These are some of the monochromatic looks that you can easily do:
Soft pink monochrome: This features soft shades of pink on the cheeks, eyes, and lips, making you look cute and flirty.
Nude monochrome: Inspired by the 90s, this look showcases subtle shades of brown on the eyes, lips, and contours of your cheeks.
Sunset coral monochrome: Go for this monochromatic look if you're in a vibrant mood, and swipe a pop of coral hue on your cheeks and eyes. Finish the look by applying orange-toned creamy lipstick.
Editorial Makeup
From newspapers to magazines, to flyers, to hoardings, the make-up you see in print and media is editorial makeup. Editorial make-up is typically flawless, and you'll not see one strand of hair out of place. These makeup looks also take a lot of creative authority and are often OTT, certainly not something you'll wear to a brunch. With the hard work that goes into creating every look, from hairstylists, fashion designers, and makeup artists, you won't simply turn the page without a long, stern gaze at an editorial makeup model.