[pii_email_20658c7d5d754f60e85a]: Communicating via Microsoft Outlook is one of the best ways, formally and informally, by Email. People used Email to communicate with customer service departments of various businesses, coworkers, superiors, etc. Email is the best way to communicate.
The information and data can send to anyone using your device's email address. You have a variety of formats you can attach in your mail, such as images, videos, documents, etc., and you can include text.
Microsoft Outlook, Gmail, and Mailbird are the programs that can use to send emails. However, while using these applications, You can face a problem.
Top methods to solve the PII email [pii_email_20658c7d5d754f60e85a] error issue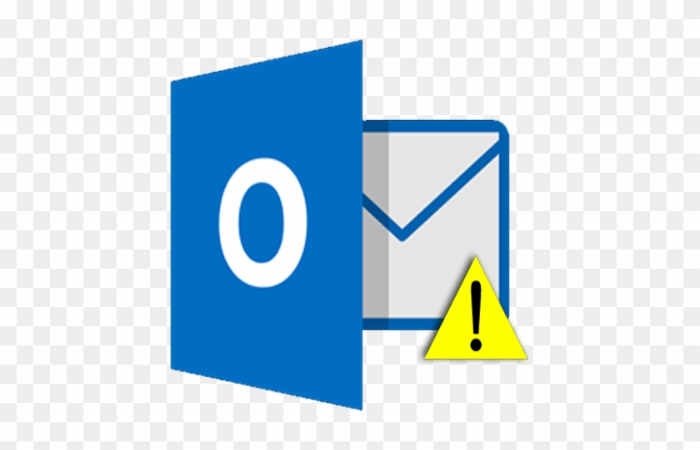 Whatever the reason is, to resolve your problem, you can apply these methods. However, it is a difficult task to identify what exactly the root cause. Therefore, try all of them one after another if you don't know what exactly caused your misery and see what works.
1. Use the same profile to sign in each time
As we said previously, one of the big reasons behind this problem is signing in from multiple profiles. So, to prevent this from happening, try to control the practice of logging in from multiple Outlook profiles. Instead, always log in to your Outlook app using the same form. Doing so can help you get free of this irritating error.
2. Clear all cache and cookies
The best way to fix this [pii_email_20658c7d5d754f60e85a] error is to clear all the cache and cookies stored in your browser. It is among the easiest ways to improve the error of the PII email [pii_email_20658c7d5d754f60e85a]. Remove all your cache and cookies, and your problem should resolve. Unfortunately, you may lose all your saved passwords and data in this process. Therefore, before performing the procedure, it is best to keep them copied elsewhere.
3. Utilize the troubleshooting center
On every PC, there happens to be a troubleshooting center. Such a feature helps resolve many of the problems. For example, if the prior procedures failed to solve your problem, you could consider taking help from the troubleshooting center. The center will discover any faults in your system and auto-fix them.
4. Upload your MS Outlook again
If the above methods don't work, try uploading your MS Outlook again. Sometimes not installing the Outlook app causes this issue. Also, it can sometimes happen due to technical bugs. In such cases, uninstall your Outlook app and reinstall the application right. Doing so should solve your problem. In addition, if the root of the error is unseen in the Outlook app itself, it would fix the fault.
5. Utilize the automatic error control technique
To resolve your issue, you can use automated error control tools. It is easy to solve your problem with these tools. Therefore, you may try downloading these tools and utilizing them to remove the cause causing the trouble. That too, without any manual effort.
6. Upgrade your MS Outlook app
Most Microsoft apps, including MS Outlook, get auto-updates. But it could happen that your system may not support automatic updates. A back-dated Outlook app could show the PII email error in such cases. So if your MS Outlook is not of the corrupt or latest version, your Outlook app could show this problem. Therefore, updating or upgrading your Outlook app can help resolve your issue.
Conclusion
The simple methods mentioned here should quickly help you solve your [pii_email_20658c7d5d754f60e85a] issue. Try them all and see what solves your problem.
You can also see pii_email_123dd92c65546aac4234: Microsoft Outlook Error and Fixes.
Related Error:
[pii_email_6895d8b728f6deb48f16]
 [pii_email_e43ebd016a192406b125]
[pii_email_20658c7d5d754f60e85a]
[pii_email_5b08e2ddd624c3db2bb3]
[pii_email_90b3bf7d6566c721a45b]
[pii_email_c5361afe8ad6318c2a01]
[pii_email_c89cf4c2982319cf55d0]
[pii_email_5e62c8a0c0c73c6109dc]
[pii_email_4b65eec0f23a25680aa8]
[pii_email_c7e566643a4b32b713b5]
[pii_email_ec06abab504c466b689d]
[pii_email_d9f403638e6684c9fff2]
[pii_email_203322a317a02dc01682]
[pii_email_2202997766f8b6d1ee5b]
[pii_email_74a1f171d711a4759575]
[pii_email_d2060b6afa1085a5d31b]
[pii_email_a98eba96cbada892b819]
[pii_email_cebf5a762a645e889aa6]
[pii_email_3d0f14c86b6df8393c1c]
[pii_email_ade4b299df75825b31e0]
[pii_email_ade4b299df75825b31e0]
[pii_email_de6cc1b113c1e55484cc]
[pii_email_1a488cd31366df0bfa2e]
[pii_email_9579fced155ce7f77e69]
[pii_email_7976b30837955397969c]
[pii_email_13696bd4e0ff2d34e029]
[pii_email_18b5c8d5adf0e5837d2c]
[pii_email_991ba4714cfaf0115a75]
[pii_email_3b9185008116974b7e9b]
[pii_email_bb6a415fe2f1e3d0f4d4]
[pii_email_c96696545e8b70862167]
[pii_email_fd25aae6b076887d0396]
[pii_email_a086d7ebd494afcb7543]
[pii_email_0b5c90f475a54b9fb90e]
[pii_email_306434d83065ae34ce00]
[pii_email_231ebdcd765661457642]
[pii_email_65d62c27394a63ce47a9]
[pii_email_eb0eea5b1cc63065e8c2]
[pii_email_a6c0bca8c04339339152]
[pii_email_d91da7d86175841eb286]
[pii_email_6af9d021df04306c3822]
[pii_email_8dd641680fa34b952504]
[pii_email_ee0f389145d5e8beb4eb]
[pii_email_18b8f9728d4ba0b61bab]
[pii_email_d570a2379407c9894040]
[pii_email_7cc4c1036b3de58e1c72]
[pii_email_b41d2fafc887703df501]
[pii_email_1f490e8070616ab05d89]
[pii_email_de0dbbf14f2b51101900]
[pii_email_d6192a1264f3e1f24311]
[pii_email_6e63830f2cd0e7f88df4]
[pii_email_949fb89292db970c9c90]
[pii_email_e8096afe6dd1e7184aa8]
[pii_email_7294279bc4c1b2a5393c]
[pii_email_aaeac7efe48ceed822e0]
[pii_email_e55ab31a721839e36f6d]
[pii_email_bb5b06dd8e35297d52db]
[pii_email_afbf344f7ec7cb62a516]
[pii_email_7066674e8ad14ff0c6be]
[pii_email_cb4caa530e7a29259dd2]
[pii_email_03a88f2b287e391a5723]
[pii_email_d220e20851f5995851ee]
[pii_email_4127b6d16b65afa67a0e]
[pii_email_9e4f45f2e051b0f47aa2]
[pii_email_3248a4a45e65710c0912]
[pii_email_7e91e56c786415b3d8a5]
[pii_email_2b193a5e1f9541dc5b7f]
[pii_email_0c7de9242c3b040c791e]
[pii_email_62e3ee8343c643c557f8]
[pii_email_4a7facb0d13ad507612c]
[pii_email_0019a7326cd1f93ad423]
[pii_email_59e715c0ee078e5bac4c]
[pii_email_0bf604bc2a8428216467]
[pii_email_7a5d1e60e861e93868cb]
[pii_email_c0ff144dbf1cf384306e]
[pii_email_2d956cec896d57f3343e]
[pii_email_552101b6a30f8af000ba]
[pii_email_c25a9ee324de50019230]
[pii_email_fcce7598915098a9765a]
[pii_email_3f791af8654f72ebb342]
[pii_email_753ccf63fd1dccc3e231]
[pii_email_41dbf59bce57d2d9a872]
[pii_email_d0fa08aec49ca6c2f98a]
[pii_email_9e0f3970bb6ca534042f]
[pii_email_f965d73c3904539b9886]
[pii_email_62cfc42c172a59446aa1]
[pii_email_a0125d6e8ea8a51c1cfe]
[pii_email_36c00b2bdb5d18965537]
[pii_email_39666cbeee230470e473]
[pii_email_a5e4b6b50157b4be78c5]
[pii_email_53b1f09bcede582a44da]
[pii_email_d59212cfd70105c50b43]
[pii_email_b8afced332675ba8af65]
[pii_email_6c8beb6e4d8331a5435e]
[pii_email_961e222f13463dbd69bb]
[pii_email_cb6d0a94b5a98e904f28]
[pii_email_217ec88b0775489bf051]
[pii_email_8cf22a8ef5a4ca7a4108]
schocker [pii_email_938d464e238642487e4d]
[pii_email_640082fe501004f6bdbb]
[pii_email_67d11317a613ee8501cf]
[pii_email_9afe6d46c9ebf55c725b]
[pii_email_f24fed061cd1320e8d77]
[pii_email_77b65d11a6a15ecc0823]
[pii_email_5a7975da53353e96e474]
[pii_email_677b76e604d57b234348]
[pii_email_12b57a93e8b8a95651bb]
[pii_email_056ba88da450b1057ecc]
[pii_email_7813599430b395ff4587]
[pii_email_fec27bdf9e971fdedc71]
[pii_email_91147ddafafc8cf3a508]
[pii_email_a048b7c475a56fecdb95]
[pii_email_b447d5ae717155e90804]
[pii_email_014183a6a619a8074ee4]
[pii_email_4214b1583bd31a252a16]
[pii_email_d5a72074e5b044138aa5]
[pii_email_bc404c9e8d1eb5eeabd3]
[pii_email_8175564aa168081332d5]
[pii_email_b24a969a380fc2f054a2]
[pii_email_0a1d6ad02ea0e37e2088]
[pii_email_67c516f9ec369f283df2]
[pii_email_720e8c8d3ae931c80e28]
schmidt+goerke gmbh [pii_email_a7f30d8e3d0956774563]
[pii_email_bf39bf849e9220fbf7c0]
fit [pii_email_31a0afb4b55fc6f84eec]
[pii_email_ae67faa3a44358ed8712]
[pii_email_58145ecb359e75266648]
[pii_email_58a024db355a603c9b9a]
[pii_email_afd6d0a0df6736be7acb]
[pii_email_b6884531fd5d77de3fe4]
[pii_email_2f07c5d80f3990017972]
[pii_email_a7f395beac4360da43d0]
[pii_email_fb396249404016a017b3]
[pii_email_109f0623931244e2aac8]
[pii_email_cc711cf06c3052193418]
[pii_email_ea7cadd6476bbd6838f7]
[pii_email_5255bbf0916ec52f5d4f]
[pii_email_f3ed6b5165069b3b8fb1]
[pii_email_3f9d866242231be56c44]
[pii_email_93d10c42d9d7121416e0]
[pii_email_83834499099f8b027dfa]
[pii_email_57dca859830936ec28b2]
[pii_email_c9e2c54b16bd51cfc93d]
[pii_email_994361e06af9f63a2fac]
[pii_email_56e60fa7250e689c103b]
[pii_email_455e05f14da751bf2a3a]
[pii_email_a7fdd58d9a004cd4701e]
[pii_email_941a959768d39de8858a]
[pii_email_b41994a4d1defea4471e]
[pii_email_5960c5ef4e85bb5275b7]
[pii_email_2259d76eb6d18f729d27]
[pii_email_ffc120fe7c87ab7bc36e]
[pii_email_53a1b6aa20d3c35d2f51]
[pii_email_8db37b1bed189e81cdb4]
[pii_email_22d380d9acfcd048679a]
[pii_email_5c0fec78ad125235b47d]
[pii_email_4cace83cb9d81b1d36b7]
[pii_email_a124f278cc925a273b62]
[pii_email_c83ae5a2a49c518c7431]
[pii_email_695e85c2ef9cb0ec61c1]
[pii_email_422e2d57595f37c85165]
[pii_email_175f0b8f84ee7cb1cb95]
[pii_email_87de690e4218998ae463]
[pii_email_3d1fe8e42972ef83a66b]
[pii_email_3c854b3ab1305155d1ed]
willkommen [pii_email_0bb60c88decad803c174]
[pii_email_1114037be21bb8ab185b]
[pii_email_bd26d9e4aae815b6c21b]
[pii_email_458be10d353e5714deaf]
[pii_email_e2109f7c237a98d54780]
[pii_email_098422b92632aeeb144d]
[pii_email_f1791cfb48c02eed994a]
[pii_email_0b5048d6eda1a5b53621]
[pii_email_720c661b5a7f1c684c88]
[pii_email_ba50a120e6d661401923]
[pii_email_878df702d443c8faae0c]
[pii_email_ba2c5bf457d4197eb970]
[pii_email_4ce6667037bb0adb6029]
[pii_email_c1217258fcda86d43a27]
[pii_email_2194aee49f6a5cc76214]
[pii_email_848fdc4026f00a57f526]
[pii_email_1e49784a555d2d51b1db]
[pii_email_ce305f400c58a917e89e]
[pii_email_3032cd736c1a563e159c]
[pii_email_cda7983ef0e74357e55d]
[pii_email_5e598a5c10a65b68b3d9]
[pii_email_c3a52cc7f27e6fd47c5a]
[pii_email_1eb90dfbb2bdc6456ffb]
[pii_email_d8e55e3d8046dece2078]
[pii_email_679f305538e46b4ea874]
[pii_email_2fa9fbe71c3661222964]
[pii_email_bfab79049af0ccd72784]
[pii_email_7c2208b908310feeb63c]
[pii_email_0e44118cba3c5efae86d]
[pii_email_d9e2c17b321004a89b06]
[pii_email_9525aaff76af8f5a2dd9]
[pii_email_8f3ecff430fac1daa337]
[pii_email_ec2b0a4b5cde501b200c]
[pii_email_60b6e053a4ba030b6849]
[pii_email_482addadd5d13d1e69f2]
[pii_email_9c2d184f90495d4f944b]
[pii_email_364f8fd99e452632dd56]
[pii_email_bb62a7051fefb0dbe384]
[pii_email_0814b2edac53e5c5cddd] /gu
[pii_email_884d473744b8d9c2891f]
[pii_email_06e08bf258f2a20fe237]
[pii_email_8ba7af63ea27f020a0cf]
[pii_email_5cb1cc43de224c0ce8df]
[pii_email_997aa4eb35fec9b091e5]
[pii_email_a20ab63143d37bc9c789]
[pii_email_aa5bcbd81763245a3117]
[pii_email_e41b2617ac662c903a8a]
[pii_email_1b5173ef571b3e2beca0]
[pii_email_13ba00188da9917c99e7]
[pii_email_ecf41d1f1c30b2fb22c4]
[pii_email_a52e96bf0fa4c508e1f3]
[pii_email_fd924927b38fa9312953]
[pii_email_5fa7db59482fef72991e]
[pii_email_f0a39b509ef24ef383cd]
[pii_email_4309201ee24f912be9dd]
[pii_email_e552f6b4fe3f06ea86f8]
[pii_email_66711cb7e18e5b0876bf]
[pii_email_b0db4c3042f74f838529]
[pii_email_dcfca1cf3b34eb484a6a]
[pii_email_8d110d9425f316ce4f30]
[pii_email_c5ff36db6e91116a29ce]
[pii_email_8e2e4b1395560018a755]
[pii_email_d1ce2b106324ade69f8c]
[pii_email_1d4a572b070070c5151d]
[pii_email_00be0ff5ea29d452de05]
[pii_email_168b79cc9d9aa1e2b554]