If you have been using the Microsoft Outlook app, [pii_email_392cc23e1d64df9bc151] you might face the irritating error after some time. So don't worry; many outlook users face the same problem. It is a standard error within the outlook user circle. So let us discuss in detail and best way to solve the issues. Microsoft Outlook is among the leading email apps out there. In fact, besides Gmail, for sending and receiving emails. Microsoft Outlook is a similarly vital portion of communication in our life. Sometimes things work nicely, and we rarely get the error [pii_email_392cc23e1d64df9bc151], one of those errors, and we are likely to have an appearance at this to resolve it.
What is meant by PII?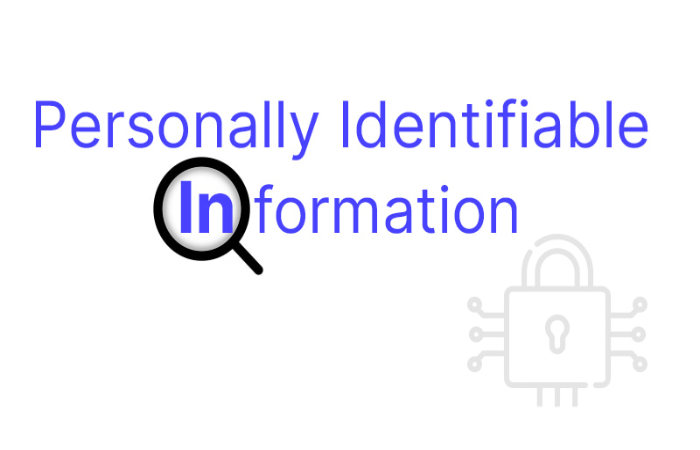 The complete form of PII is "Personal Identifiable Information." PII is a special type of data that permits a machine to identify a user. PII includes everything from your location info to your bank account details, Email id, phone number, etc. Here is a list of info that you can count as Personal Identifiable Information. These include:
Your full name
Address
DOB
Email ID
Phone number
Driver's license number
Net banking details
Passport number
Social security number
Remember, PII has much other information that can consider, which is not the complete list of PII. So any info that crawls its way back to you is your PII.
How to solve the [pii_email_392cc23e1d64df9bc151] error?
If Outlook does not work correctly, you will only see this error [pii_email_392cc23e1d64df9bc151]. These are the direction you can use to do outlook work properly.
If you're using multiple accounts and a program is running on Microsoft Windows, try to log out of accounts, transparent cache, and then log in.
The installation process also causes an error [pii_email_392cc23e1d64df9bc151] that Outlook conflicts with other email accounts or software installed on your computer. Install the latest version of Outlook from the official website of Microsoft Outlook and remove the broken version of Outlook from your PC.
Attempt to use an internet Model of the application Microsoft Outlook Web-Version.
Update your Microsoft Outlook variant to the actual one.
If you're using Windows 10, attempt to use Microsoft Outlook on other Windows versions, such as 7 or 8.
Contact Microsoft support for Additional instructions.
What Are The Reasons Behind Transpiring [pii_email_392cc23e1d64df9bc151] Error Code In A Periodic Manner?
Using multiple Outlook bills even without clearing up the Cache memory that could cause the trouble of appearing is one of the reasons for the error code [pii_email_392cc23e1d64df9bc151].
While installing the software program, an all-of-a-sudden [pii_email_392cc23e1d64df9bc151] error code appears and recommends installing Microsoft Outlook.
In any PC/Computer/Laptop error occurs while installing, you need to uninstall the damaged version and reinstall or replace it with the latest version of Microsoft Outlook
Conclusion
We hope these directions and easy steps to solve the problem with [pii_email_392cc23e1d64df9bc151]  error. The error can cause by a simple reason. So here are some steps to solve the error. If the problem is not solved, you can visit this site: How To Solve Outlook Error code pii_email_ccc72642c6c6e3fe8a61.
Related Error:
 [pii_email_20658c7d5d754f60e85a]
 [pii_email_6895d8b728f6deb48f16]
 [pii_email_e43ebd016a192406b125]
[pii_email_20658c7d5d754f60e85a]
[pii_email_5b08e2ddd624c3db2bb3]
[pii_email_90b3bf7d6566c721a45b]
[pii_email_c5361afe8ad6318c2a01]
[pii_email_c89cf4c2982319cf55d0]
[pii_email_5e62c8a0c0c73c6109dc]
[pii_email_4b65eec0f23a25680aa8]
[pii_email_c7e566643a4b32b713b5]
[pii_email_ec06abab504c466b689d]
[pii_email_d9f403638e6684c9fff2]
[pii_email_203322a317a02dc01682]
[pii_email_2202997766f8b6d1ee5b]
[pii_email_74a1f171d711a4759575]
[pii_email_d2060b6afa1085a5d31b]
[pii_email_a98eba96cbada892b819]
[pii_email_cebf5a762a645e889aa6]
[pii_email_3d0f14c86b6df8393c1c]
[pii_email_ade4b299df75825b31e0]
[pii_email_ade4b299df75825b31e0]
[pii_email_de6cc1b113c1e55484cc]
[pii_email_1a488cd31366df0bfa2e]
[pii_email_9579fced155ce7f77e69]
[pii_email_7976b30837955397969c]
[pii_email_13696bd4e0ff2d34e029]
[pii_email_18b5c8d5adf0e5837d2c]
[pii_email_991ba4714cfaf0115a75]
[pii_email_3b9185008116974b7e9b]
[pii_email_bb6a415fe2f1e3d0f4d4]
[pii_email_c96696545e8b70862167]
[pii_email_fd25aae6b076887d0396]
[pii_email_a086d7ebd494afcb7543]
[pii_email_0b5c90f475a54b9fb90e]
[pii_email_306434d83065ae34ce00]
[pii_email_231ebdcd765661457642]
[pii_email_65d62c27394a63ce47a9]
[pii_email_eb0eea5b1cc63065e8c2]
[pii_email_a6c0bca8c04339339152]
[pii_email_d91da7d86175841eb286]
[pii_email_6af9d021df04306c3822]
[pii_email_8dd641680fa34b952504]
[pii_email_ee0f389145d5e8beb4eb]
[pii_email_18b8f9728d4ba0b61bab]
[pii_email_d570a2379407c9894040]
[pii_email_7cc4c1036b3de58e1c72]
[pii_email_b41d2fafc887703df501]
[pii_email_1f490e8070616ab05d89]
[pii_email_de0dbbf14f2b51101900]
[pii_email_d6192a1264f3e1f24311]
[pii_email_6e63830f2cd0e7f88df4]
[pii_email_949fb89292db970c9c90]
[pii_email_e8096afe6dd1e7184aa8]
[pii_email_7294279bc4c1b2a5393c]
[pii_email_aaeac7efe48ceed822e0]
[pii_email_e55ab31a721839e36f6d]
[pii_email_bb5b06dd8e35297d52db]
[pii_email_afbf344f7ec7cb62a516]
[pii_email_7066674e8ad14ff0c6be]
[pii_email_cb4caa530e7a29259dd2]
[pii_email_03a88f2b287e391a5723]
[pii_email_d220e20851f5995851ee]
[pii_email_4127b6d16b65afa67a0e]
[pii_email_9e4f45f2e051b0f47aa2]
[pii_email_3248a4a45e65710c0912]
[pii_email_7e91e56c786415b3d8a5]
[pii_email_2b193a5e1f9541dc5b7f]
[pii_email_0c7de9242c3b040c791e]
[pii_email_62e3ee8343c643c557f8]
[pii_email_4a7facb0d13ad507612c]
[pii_email_0019a7326cd1f93ad423]
[pii_email_59e715c0ee078e5bac4c]
[pii_email_0bf604bc2a8428216467]
[pii_email_7a5d1e60e861e93868cb]
[pii_email_c0ff144dbf1cf384306e]
[pii_email_2d956cec896d57f3343e]
[pii_email_552101b6a30f8af000ba]
[pii_email_c25a9ee324de50019230]
[pii_email_fcce7598915098a9765a]
[pii_email_3f791af8654f72ebb342]
[pii_email_753ccf63fd1dccc3e231]
[pii_email_41dbf59bce57d2d9a872]
[pii_email_d0fa08aec49ca6c2f98a]
[pii_email_9e0f3970bb6ca534042f]
[pii_email_f965d73c3904539b9886]
[pii_email_62cfc42c172a59446aa1]
[pii_email_a0125d6e8ea8a51c1cfe]
[pii_email_36c00b2bdb5d18965537]
[pii_email_39666cbeee230470e473]
[pii_email_a5e4b6b50157b4be78c5]
[pii_email_53b1f09bcede582a44da]
[pii_email_d59212cfd70105c50b43]
[pii_email_b8afced332675ba8af65]
[pii_email_6c8beb6e4d8331a5435e]
[pii_email_961e222f13463dbd69bb]
[pii_email_cb6d0a94b5a98e904f28]
[pii_email_217ec88b0775489bf051]
[pii_email_8cf22a8ef5a4ca7a4108]
schocker [pii_email_938d464e238642487e4d]
[pii_email_640082fe501004f6bdbb]
[pii_email_67d11317a613ee8501cf]
[pii_email_9afe6d46c9ebf55c725b]
[pii_email_f24fed061cd1320e8d77]
[pii_email_77b65d11a6a15ecc0823]
[pii_email_5a7975da53353e96e474]
[pii_email_677b76e604d57b234348]
[pii_email_12b57a93e8b8a95651bb]
[pii_email_056ba88da450b1057ecc]
[pii_email_7813599430b395ff4587]
[pii_email_fec27bdf9e971fdedc71]
[pii_email_91147ddafafc8cf3a508]
[pii_email_a048b7c475a56fecdb95]
[pii_email_b447d5ae717155e90804]
[pii_email_014183a6a619a8074ee4]
[pii_email_4214b1583bd31a252a16]
[pii_email_d5a72074e5b044138aa5]
[pii_email_bc404c9e8d1eb5eeabd3]
[pii_email_8175564aa168081332d5]
[pii_email_b24a969a380fc2f054a2]
[pii_email_0a1d6ad02ea0e37e2088]
[pii_email_67c516f9ec369f283df2]
[pii_email_720e8c8d3ae931c80e28]
schmidt+goerke gmbh [pii_email_a7f30d8e3d0956774563]
[pii_email_bf39bf849e9220fbf7c0]
fit [pii_email_31a0afb4b55fc6f84eec]
[pii_email_ae67faa3a44358ed8712]
[pii_email_58145ecb359e75266648]
[pii_email_58a024db355a603c9b9a]
[pii_email_afd6d0a0df6736be7acb]
[pii_email_b6884531fd5d77de3fe4]
[pii_email_2f07c5d80f3990017972]
[pii_email_a7f395beac4360da43d0]
[pii_email_fb396249404016a017b3]
[pii_email_109f0623931244e2aac8]
[pii_email_cc711cf06c3052193418]
[pii_email_ea7cadd6476bbd6838f7]
[pii_email_5255bbf0916ec52f5d4f]
[pii_email_f3ed6b5165069b3b8fb1]
[pii_email_3f9d866242231be56c44]
[pii_email_93d10c42d9d7121416e0]
[pii_email_83834499099f8b027dfa]
[pii_email_57dca859830936ec28b2]
[pii_email_c9e2c54b16bd51cfc93d]
[pii_email_994361e06af9f63a2fac]
[pii_email_56e60fa7250e689c103b]
[pii_email_455e05f14da751bf2a3a]
[pii_email_a7fdd58d9a004cd4701e]
[pii_email_941a959768d39de8858a]
[pii_email_b41994a4d1defea4471e]
[pii_email_5960c5ef4e85bb5275b7]
[pii_email_2259d76eb6d18f729d27]
[pii_email_ffc120fe7c87ab7bc36e]
[pii_email_53a1b6aa20d3c35d2f51]
[pii_email_8db37b1bed189e81cdb4]
[pii_email_22d380d9acfcd048679a]
[pii_email_5c0fec78ad125235b47d]
[pii_email_4cace83cb9d81b1d36b7]
[pii_email_a124f278cc925a273b62]
[pii_email_c83ae5a2a49c518c7431]
[pii_email_695e85c2ef9cb0ec61c1]
[pii_email_422e2d57595f37c85165]
[pii_email_175f0b8f84ee7cb1cb95]
[pii_email_87de690e4218998ae463]
[pii_email_3d1fe8e42972ef83a66b]
[pii_email_3c854b3ab1305155d1ed]
willkommen [pii_email_0bb60c88decad803c174]
[pii_email_1114037be21bb8ab185b]
[pii_email_bd26d9e4aae815b6c21b]
[pii_email_458be10d353e5714deaf]
[pii_email_e2109f7c237a98d54780]
[pii_email_098422b92632aeeb144d]
[pii_email_f1791cfb48c02eed994a]
[pii_email_0b5048d6eda1a5b53621]
[pii_email_720c661b5a7f1c684c88]
[pii_email_ba50a120e6d661401923]
[pii_email_878df702d443c8faae0c]
[pii_email_ba2c5bf457d4197eb970]
[pii_email_4ce6667037bb0adb6029]
[pii_email_c1217258fcda86d43a27]
[pii_email_2194aee49f6a5cc76214]
[pii_email_848fdc4026f00a57f526]
[pii_email_1e49784a555d2d51b1db]
[pii_email_ce305f400c58a917e89e]
[pii_email_3032cd736c1a563e159c]
[pii_email_cda7983ef0e74357e55d]
[pii_email_5e598a5c10a65b68b3d9]
[pii_email_c3a52cc7f27e6fd47c5a]
[pii_email_1eb90dfbb2bdc6456ffb]
[pii_email_d8e55e3d8046dece2078]
[pii_email_679f305538e46b4ea874]
[pii_email_2fa9fbe71c3661222964]
[pii_email_bfab79049af0ccd72784]
[pii_email_7c2208b908310feeb63c]
[pii_email_0e44118cba3c5efae86d]
[pii_email_d9e2c17b321004a89b06]
[pii_email_9525aaff76af8f5a2dd9]
[pii_email_8f3ecff430fac1daa337]
[pii_email_ec2b0a4b5cde501b200c]
[pii_email_60b6e053a4ba030b6849]
[pii_email_482addadd5d13d1e69f2]
[pii_email_9c2d184f90495d4f944b]
[pii_email_364f8fd99e452632dd56]
[pii_email_bb62a7051fefb0dbe384]
[pii_email_0814b2edac53e5c5cddd] /gu
[pii_email_884d473744b8d9c2891f]
[pii_email_06e08bf258f2a20fe237]
[pii_email_8ba7af63ea27f020a0cf]
[pii_email_5cb1cc43de224c0ce8df]
[pii_email_997aa4eb35fec9b091e5]
[pii_email_a20ab63143d37bc9c789]
[pii_email_aa5bcbd81763245a3117]
[pii_email_e41b2617ac662c903a8a]
[pii_email_1b5173ef571b3e2beca0]
[pii_email_13ba00188da9917c99e7]
[pii_email_ecf41d1f1c30b2fb22c4]
[pii_email_a52e96bf0fa4c508e1f3]
[pii_email_fd924927b38fa9312953]
[pii_email_5fa7db59482fef72991e]
[pii_email_f0a39b509ef24ef383cd]
[pii_email_4309201ee24f912be9dd]
[pii_email_e552f6b4fe3f06ea86f8]
[pii_email_66711cb7e18e5b0876bf]
[pii_email_b0db4c3042f74f838529]
[pii_email_dcfca1cf3b34eb484a6a]
[pii_email_8d110d9425f316ce4f30]
[pii_email_c5ff36db6e91116a29ce]
[pii_email_8e2e4b1395560018a755]
[pii_email_d1ce2b106324ade69f8c]
[pii_email_1d4a572b070070c5151d]
[pii_email_00be0ff5ea29d452de05]
[pii_email_168b79cc9d9aa1e2b554]