Beauty Pops are an advanced superfood face mask that you freeze. Ice globes are hypoallergenic, cruelty-free, vegan, and suitable for all skin types. Created to replenish natural Beauty, they are non-invasive and kind to nature.
Beauty pops are made with natural, skin-loving superfoods such as banana, papaya, turmeric, aloe vera, and zero preservatives. This mask will softly exfoliate, tighten, nourish your skin, and disclose a radiant complexion.
The size of beauty pops is 5oz/140 grams; the Beauty Pops Tray is reusable and makes 2 Pops at a time, and extra trays are available. Glow Mask powder makes 12-14 beauty pops.
Kit Includes:
12-14x Beauty Pops masks
1x Beauty Pops Tray
1x Mixing spatula
1x Spoon
Anti-Aging Beauty Pops Ice Masks Benefits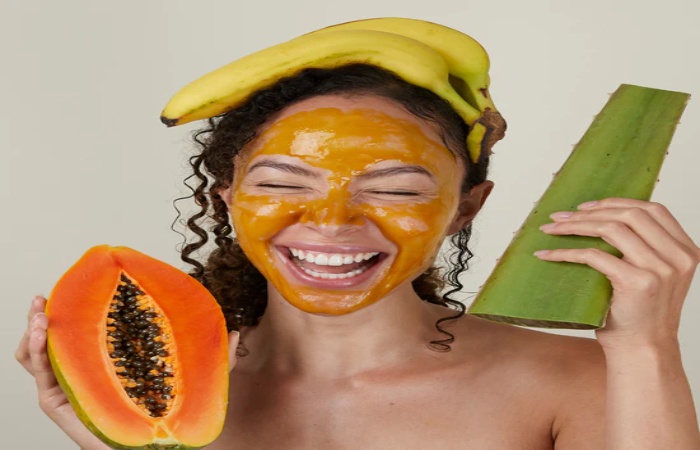 Eliminates puffiness
Refines pores
Eases acne
Refreshes the face
Reduces redness, swelling, and inflammation
Boosts the skin's healthy glow
Heals blemishes and fights acne
Promotes blood circulation to give a healthy appearance
Natural, Antioxidant Ingredients: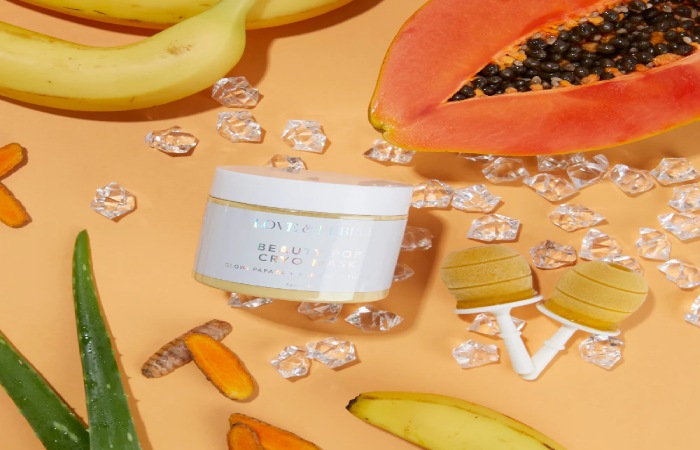 Musa spp (banana) powder fruit extract, Maltodextrin, Carica Papaya (papaya) powder fruit extract, Curcuma Longa (turmeric) powder, Aloe Barbadenesis organic (aloe vera) powder.
Papaya is a natural fruit enzyme that exfoliates dead skin and dissolves sebum. So this deep cleans pores and increases cell turnover to brighten your complexion and lighten dark spots!
Bananas contain a high level of antioxidants and contain nutrients like Vitamin A. Its moisturizing effects plump the skin, minimizing the look of pores, wrinkles, and fine lines.
Turmeric has anti-inflammatory and anti-microbial properties that fight acne. So it contains the antioxidant curcumin, which helps heal blemishes and lighten dark spots.
Aloe Vera soothes irritations, and its active ingredients work to prevent infections and skin damage. Therefore, stop acne scarring in its tracks.
Cryotherapy contours your jawline and cheekbones for that lifted look. Our ice facial also calms breakouts and tightens pores naturally without harsh toners.
It is the best plant-based and food-grade ingredients for your skin. Since products are derived from nature, the raw ingredients may differ slightly seasonally in color and texture.
Because Beauty pops come in powder form, so we don't need preservatives. So it's paraben, alcohol, preservative, and cruelty-free – no nasties!
Clean Beauty means no: SLS phthalates, petrolatum, parabens, silicones, mineral oil, DEA, phosphates, PEGs, artificial dyes, synthetic fragrances, or formaldehyde.
Skin Concern
Reduce swelling
Reduce acne and blemish
It Evens out skin tone
Moisturize dry and dull skin
Improve fine lines and wrinkles
Improve uneven skin texture
Lift and firm lost skin elasticity
Skin Type
Dry
Oil
Normal
Sensitive
combination
How do Skin Icing Beauty Pops work?
The ice mask kit has everything to make a gorgeous, ready-to-use beauty pop. Using the Glow mask powder, pour the mix into an ice mold and combine it with water until it turns into a paste. Then, place the molds with your mixture into the freezer for 3-4 hours. Therefore,  your pops are ready! So rub them all over your skin like you would with a traditional mask and enjoy the benefits of the superfood ingredients and ice therapy.
TikTok, "Shark Tank" And Ice Pops: Love & Pebble Goes Viral With Frozen Food-Grade Facial Care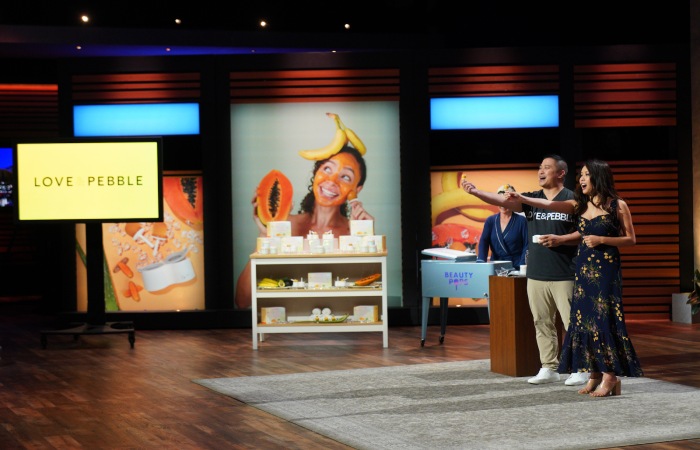 After launching in 2018 with a derma roller and hyaluronic acid serum, the brand launched Beauty Pops in March last year. A superfood faces mask powder loaded with papaya, banana, turmeric, and aloe vera that consumers mix with water, freeze into a "pop," and then apply to their face.
The mask's magic mix of simple, clean ingredients, eye-catching color, and fun format made it an overnight success on the short-form video platform. Lynda Truong says, "We woke up and had 1 million views," she co-founded Love & Pebble with her husband, Paul Tran. "We started with only 4,000 units and sold out in two days."
Beauty Pops' formulation is based on DIY masks Truong did at home to treat acne. Intrigued, Tran tried the mask and was "hooked," according to Truong. A pharmacist, Tran, procured the help of a chemist to create the product for consumers with a clean, food-grade ingredient deck. Therefore the ideal solution for Love & Pebble was to deliver the mask in powder form for customers to concoct it at home, unlike Truong DIY masks.
Love & Pebble Beauty Pops – Ice Roller for Face Massage & Skin Care Ice Mask for Face Set with Turmeric & Aloe | Cryo Dermal Benefits of Ice Face Roller and Gua Sha, As Seen on Shark Tank and Tik Tok
Brand: Love & Pebble
Product Benefits: Our Beauty Pops help with anti-acne, anti-aging, brightening, even toning, and fine lines treatment. Firming freshens, hydrates, nourishes pore treatment, softens, tightens, and wrinkles treatment.
Material Type Free: Paraben Free, mineral oil-free, SLS phthalates-free, synthetic fragrance-free, formaldehyde-free, artificial dyes-free and petrolatum-free.
Unique Feature: Natural Ingredients, Cryotherapy.