NHS Orthodontists vs Private – Choosing to wear braces is a significant step towards having a radiant smile and great oral health, however trying to pick between an NHS orthodontist and a private practitioner may be challenging.
In this blog post, we'll look at the main differences between the two choices to help you make an informed choice.
Let's get started!
__________________________________________________________________________________________
Understanding NHS Orthodontists
 Accessibility and Affordability
 The cost is among the most important benefits of selecting an NHS orthodontist. Compared to private practices, NHS orthodontists are often less expensive. Because of this factor it is a desirable choice for people on a tight budget or who qualify for NHS care.
NHS orthodontic treatment is free for people under the age of 18 however they do need to qualify for treatment. There is an extremely high demand for NHS orthodontists therefore waiting lists are quite long.
 Additionally, there are many NHS orthodontists in the UK, making them more accessible to a wider range of people. It also means that the distance you travel to appointments might not be so far making it convenient for people.
Eligibility requirements
 It's important to remember that not everyone qualifies for orthodontic care on the NHS. You will need to visit your dentist to see whether or not you qualify by doing a dental examination. They will then refer you and you can take the next steps within your orthodontic journey.
Orthodontic treatment that is required for medical reasons, like severe misalignment or bite problems, is typically given priority by the NHS. The eligibility requirements might not be met by cosmetic issues alone therefore you may need to pay for private care.
Traditional NHS orthodontists offer a range of conventional treatments such as:
Metal Braces: The traditional wire and bracket braces. They are ideal for a variety of orthodontic problems and are extremely effective.
Ceramic Braces: Because the brackets on these braces are tooth-coloured, they are less obvious than metal braces.
Functional appliances: These procedures are often carried out on kids to fix problems with teeth alignment and jaw growth.
Retainers: After braces are removed, retainers help maintain the position of teeth.
__________________________________________________________________________________________
Individualised Care and Flexibility from Private Orthodontists
Plans for Individualised Treatment
Private orthodontists often provide a higher level of individualised care. They may conduct a more complete assessment and create a treatment plan that is specifically suited because they have more time to spend with each patient. For those with complicated situations or exceptional orthodontic demands, this may be the better option for you.
Greater Options for Treatment
Private orthodontists usually provide a wider range of orthodontic treatment alternatives, including advanced techniques and new, modern technologies. This may involve using methods like accelerated orthodontics techniques, lingual braces (which are attached to the back of the teeth), or clear aligners.
Appointment scheduling flexibility
Private practices frequently provide more flexible scheduling options, which can be a huge benefit for people who lead hectic lives. As a result, scheduling visits may be easier for you, making it simpler to incorporate orthodontic treatment into your schedule.
Private Orthodontists offer a range of treatments other than traditional braces, such as:
Ceramic Braces: Traditional metal braces are similar to ceramic braces, but ceramic brackets blend in with your teeth's colour to make them less obvious.
Lingual braces: These braces are attached to the backside of the teeth where they are practically undetectable from the front. If you prefer a more discreet procedure, they are a great choice.
Clear Aligners: Alternatives to conventional braces include clear aligners. They are made up of several removable, transparent trays that gradually move teeth into the appropriate positions.
Self-Ligating Braces: These braces use special brackets that hold the wires in place without the use of elastic bands. They can lead to fewer appointments and faster treatment times.
Orthodontic surgery: If jaw alignment problems are severe, oral surgery may be required.
Retainers: Retainers are used to keep the teeth's corrected positions after braces or other orthodontic treatment.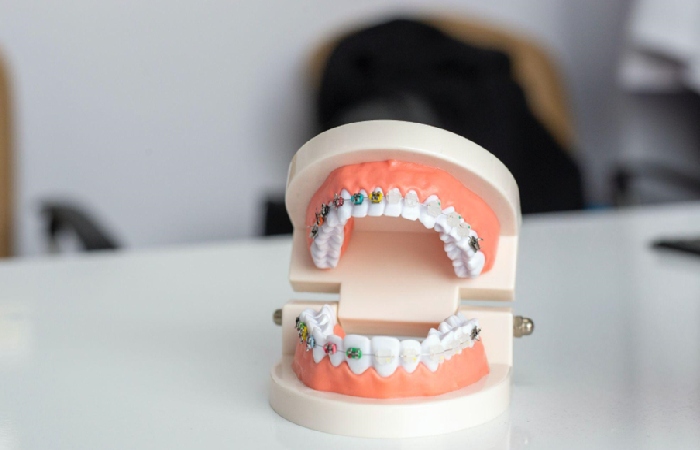 __________________________________________________________________________________________
Factors to Consider
 Budget and Cost
For most people, the price of orthodontic treatment is an important factor. Although NHS treatment is typically less expensive and for some people free, private orthodontists do provide extra services and treatment alternatives, however it does come with a higher price tag.
It's important to think about your budget and balance it against your orthodontic requirements and preferences.
Treatment Urgency
If you have an orthodontic issue that needs to be treated right away, a private orthodontist can accommodate your demands more quickly.
The time you must wait for NHS orthodontic treatment may vary depending on where you live and how serious your condition is. There are typically lengthy waiting lists for NHS orthodontic patients. If you are opting for free NHS orthodontic treatment as you are under the age of 18, consider the waiting time as when the time comes you may need to pay.
Second opinions and consultation
 Both NHS and private orthodontists offer thorough consultations and dental examinations to find out the best option for you. Many orthodontists offer free orthodontic consultations.
Private practitioners often have more time to spend with you if you want to get a second opinion or look into different treatment options. This allows you to feel less rushed and feel more confident with your treatment option.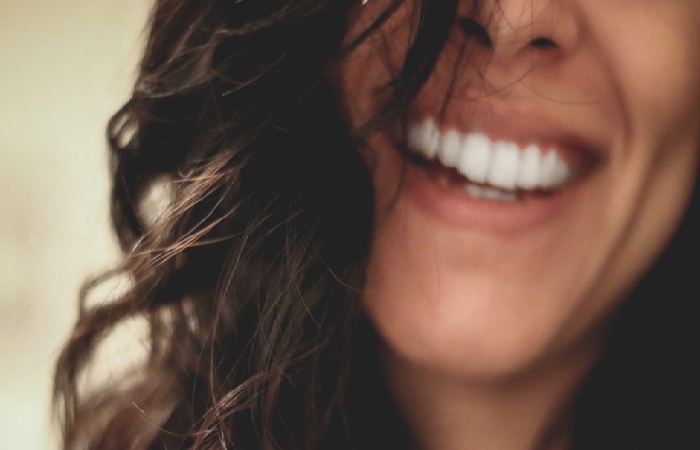 __________________________________________________________________________________________
Additional tips for choosing the right Orthodontic provider
Review and Recommendations: Ask friends, relatives, or your main dentist for recommendations. Online reviews and testimonials might also offer insightful information about other patients' experiences.
Make the most out of consultations: Benefit from the very first consultation to learn more about the orthodontist's approach and to ask any questions you may have.
Don't be afraid to get a second opinion if you're unsure to make sure you're happy and confident with the suggested treatment.
Consider Location: Think about where the orthodontic practice is located. It may be simpler to attend appointments if the clinic is conveniently placed, particularly if you require frequent visits.
__________________________________________________________________________________________
Making your decision
The decision between an NHS orthodontist and a private orthodontist ultimately comes down to your needs and budget. The following are some essential factors to help you decide:
Budget: NHS orthodontists may be the better option if price is a major factor. Most orthodontists offer free consultations therefore check with your local orthodontic office.
Case Complexity: Private orthodontists may be a better choice for patients with complex situations or special preferences for treatment options.
NHS eligibility: Check your eligibility for NHS treatment before choosing it as it can be the most cost-effective choice
Treatment urgency: A private practice may be more accommodating if you need quick care.
Personalised Care: A private orthodontist can be a better option if you want a highly personal approach to your treatment.
The choice between NHS and private orthodontists is a key decision. The decision ultimately depends on your budget, your treatment needs, and your personal preferences. Both approaches have advantages. To get all the information you need to make an informed decision regarding your orthodontic care, don't forget to speak with professionals in both the NHS and private sectors.