Introduction
Piaule Catskill is the Ultimate Modern Getaway—Just Two Hours Away From New York City. The hotel is 20 minutes from Hudson, just outside the town of Catskill. Piaule Catskill is the first modern hotel in the Catskills. It has a sauna spa, forest bathing, and room designed to feel like you are living among the trees. It is a new 'Landscape Hotel' Inspired by Transcendentalism (a philosophy started in the early 19th century that promotes intuitive, spiritual thinking instead of scientific thinking based on material things).
For many New Yorkers, it is an antidote to city living. And of the boutique places to stay that have emerged in the past few years. No one can easily combine the wellness, design, and stylish relaxation of Piaule. Views from the room could calm even the most restless of city minds and feel like woods—with a top-notch sauna with 24 guest cabins on forested grounds, an on-site restaurant and bar, a spa and wellness centre, and countless hiking trails.
Piaule Catskill Price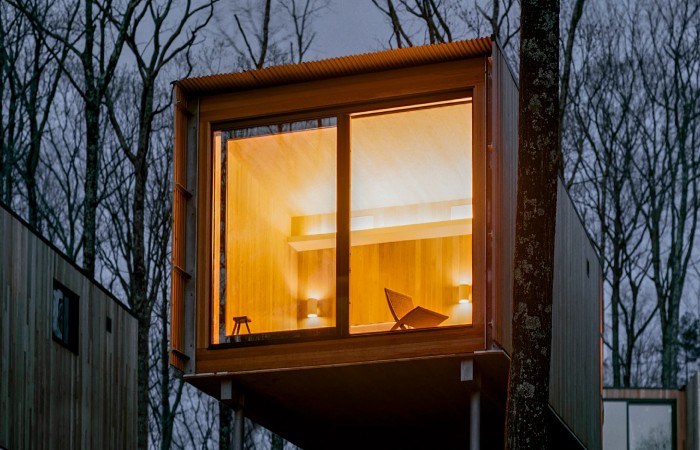 It is available at an affordable price, with rooms starting at $499. Whereas personal services like yoga at $40. There are different types of massages with different prices, like massage with Mallory, Gauranga, and Colleen at $250. It should cost way more for how it makes you feel (and the effort involved in its design). And it feels so thought-out, so considerate. Dinner consists of a three-course prix-fixe menu for $95 per person. There is another caviar menu with one-ounce portions ranging from $40 to $180.
Piaule Catskill Wedding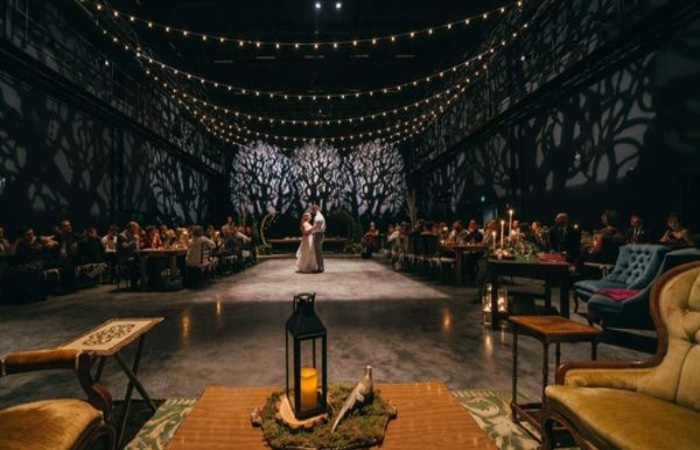 The Catskills, a mountain area in the southeast part of New York State, is an ideal wedding destination. The site is full of natural beauty; you can get married in front of a waterfall or along a stream, and mountain ranges give incredible vistas. Piaule is one the best place for a wedding in Catskill.
Piaule opened in the summer of 2021 in Catskill, New York. With the minimalist architecture of the venue, your focus should be on nature. The hotel warns on its website that you will likely see chipmunks, deer, porcupines, turkeys, and the occasional bear on the surrounding property. The venue is suitable for a small wedding and a memorable experience you will get. The design is incredible, and there is a beautiful calm and quiet.
Piaule Catskill Restaurant Menu
The communal setting of a restaurant offers a  warm welcome, Just uphill from the spa. Visitors can enjoy an on-site restaurant, a lounge, and breakfast throughout their stay. In addition, you can enjoy your seasonal food from local farms and sources crafted by the executive chef of Piaule Catskill, "Ryan Tate." The menu of Piaule is limited, as it has four starter choices, a main course, and dessert courses. In addition, the menu changes every six to eight weeks depending on the season and availability of ingredients.
The tasty and inventive food is crafted thoroughly at Piaule, but not showy. So at the edge of your comfort zone, enjoy your food. There's a damn good reason Tate is a Michelin-starred chef.
Piaule Catskill Reddit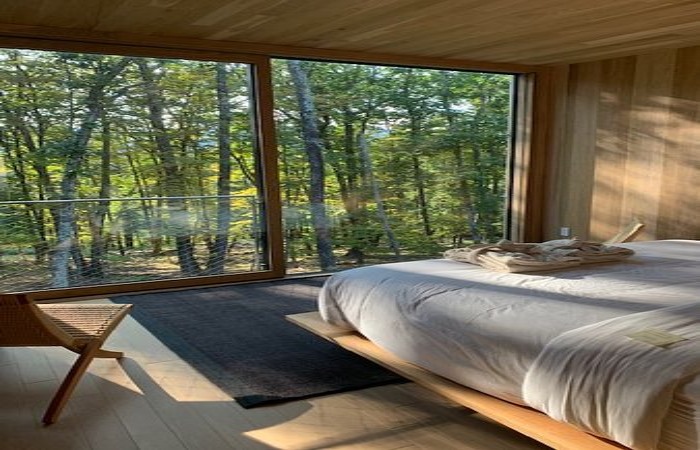 The following are the reviews on Reddit.com about Piaule Catskill.
Leeeeelooooooo: I stayed here earlier this year, it cost a ton, and the spa didn't even have towels. I would never recommend spending your money here; they care about aesthetics (which are pretty), but other than that, it could have been better.
Deadjawa: As a pool owner, this is a stupid design. No, there to sit to get some sun. A pool is only as decent as its deck. A great view on both sides is covered by concrete. I would hate this.
Myviewpoint62: When I first looked, I assumed the sides could be moved and opened. So I was shocked they were concrete—really horrible design.
Piaule Catskill Reviews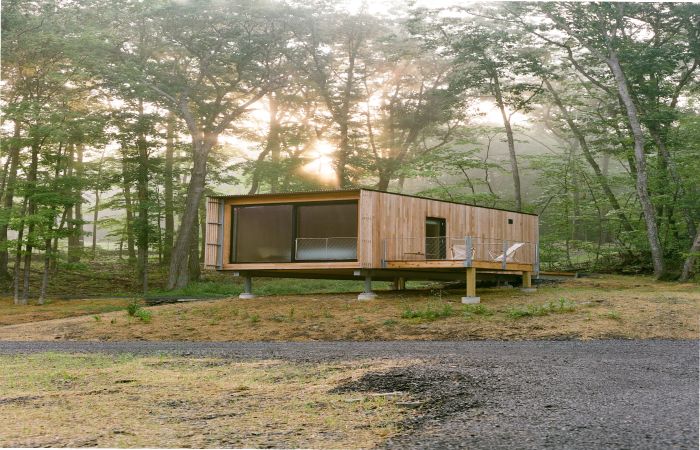 If you are a nature lover, this place is for you. It is minimal in a way that feels necessary for connecting with nature but modern in a way that isn't simply about getting people closer to trees. However, if you're looking for full service, there are better places for you.
Therefore, only some suggestions for management as it has a high rate of $800 per night. However, we understand the property is still relatively new, and there are most likely areas of progress that will naturally occur.
Conclusion
Piaule Catskill is an award-winning landscape hotel. Travel and Leisure, Vogue, Conde Nast Traveler, The New York Times, and many more feature Piaule. Conde Nast Traveler has been naming Piaule as 1 of the top hotels in the world. The owner wants tribute to the history of the Catskills but also create a new type of experience with modernist design and architecture and, most importantly, a deeper connection to nature.