Streetwear for women's attire combines the idea of scarcity, comfort, and contemporary art. The style mixes comfy and chic everyday attire such as limited-edition sweatpants, hoodies, luxury brand sneakers, and graphic T-shirts.
The streetwear style is born from various styles of clothing for both surfers and skaters, as well as hip-hop and movement traits like punk, graffiti, and even sports like basketball.
Thus, streetwear evolved into a casual and informal style, present mainly in the large urban centers of the planet. At Urban, we believe that what this fashion does very well is give priority to comfort and street vibes.
Despite its self-explanatory name, streetwear has not been easy to define since its inception. The name suggests, everyday, walking-down-the-street clothing, which could mean anything.
Types of Streetwear for Women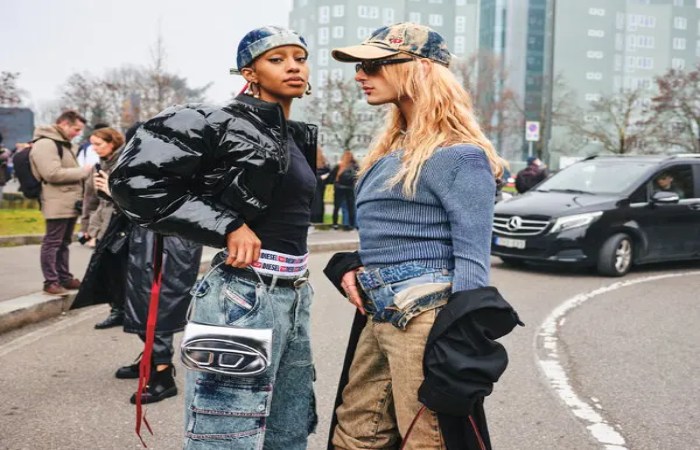 Streetwear became common in the 90s, and in today's era, it holds the market at its peak. To categorize streetwear clothing is tricky. However, according to its type and brand production, it can be classified into four categories. Let's get to know about them in brief:
Luxury
For something new to streetwear fashion women are looking at, luxury streetwear is a new fashion avenue to explore. Status symbol stuff in streetwear fashion, luxury streetwear brands are more luxurious. Some standard luxury streetwear brands are Off-white and Heron Preston.
Original
The original gangsters of streetwear clothing are the ones who took the initiative to manufacture the exclusive collection of streetwear. Supreme, BAPE, Kith, and Palace are some of these brands; these are very much in demand.
Adopted
These brands have adopted streetwear fashion from the existing brands, as the name suggests. Usually, fast fashion retailers have hopped on the streetwear clothing trend by creating targets. It is available in luxurious streetwear items.
Sportswear
The foundation of modern streetwear is sports clothing. A wide variety of bags, sneakers, and other sports clothing items institute a lot of streetwear. Nike, FILA, and Adidas are popular sportswear brands producing streetwear fashion.
What does Streetwear for Women currently look like?
Coming to 2023, it's easy to identify this style among youngsters who love to rock jeans, sweatpants, oversized graphic tees (more significant than their size), hoodies, and high-top sneakers. In addition, despite popular belief, streetwear has established itself very well among both men and women. Key stylistic components that characterize this new streetwear trend include: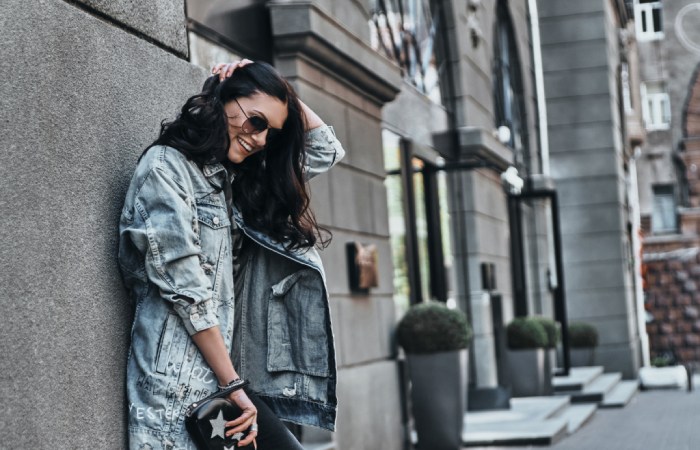 Cargo pants
Cargo pants are one of the most famous pieces of clothing in a substyle known as cargo. These are medium or slightly low-waist pants with wide legs. But what most characterizes these pants are the large pockets on the sides of their legs.
Generally, cargo pants are typical of a sporty look, although they can adapt to other styles of more formal clothing. To do this, you must use the appropriate accessories and garments for the upper part of the body. But you can also play with the materials and colors of the cargo pants.
Touched-up Classic-casual
In the Californian surf culture, the classic-casual mix style has its roots. It is where streetwear started, in a mix of shorts, Rolex watches, tees, and skateboards. Fifty years later, thanks to the net and hip-hop artists, we also see the acceptance of graphic styles and baggy jeans in women's streetwear.
Transparent clothing
Transparencies will be another trend that gains the most momentum in the 2023 trends, also in streetwear. Among them are the dresses known as naked dresses. They can be made of chiffon, mesh, or lace, although they don't go well with streetwear. In any case, a streetwear style with a dress or a shirt with transparency can give a special touch to a look.
Oversized
We see a change from skinny, oversized shapes, on-the-body, oversized shapes, baggy and fitness-ready cuts to loose, oversized shapes. Insufferable and complex.
Maxi skirts (long skirts)
Maxiskirts, or long skirts worn almost to the extreme, and worn close to the ground, are entirely in fashion in 2023. Usually, they are associated with very feminine styles and a certain sophistication. However, they can adapt to almost any style and situation. It all depends on the materials they are made and the other garments and accessories accompanying them.
Thus, if you want the maxi skirts to be somewhat more elegant and sophisticated, it is enough to use vaporous volume fabrics. They are also the perfect garments to combine with a dress shirt and create an alternative to dresses. Above all, a professional or office looks with a certain sophistication.
Top Streetwear Brands For Women
Louis Vuitton
Liv streetwear
Carhartt WIP
Aries
X-girl
Ashley Williams
Prix Workshop
Off-White
I.Am.Gia
Ambush
Frankie Collective
Kith
Misbhv
Sorella
We11done
How Women Should Style Streetwear?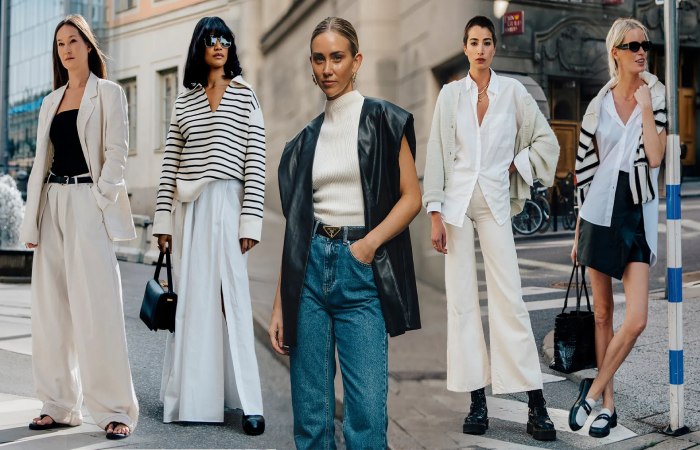 We mention five tips on how to style streetwear. These five tips will help you complete maximum effect with all sorts of combinations from the trends.
1: Go silent with logos
In streetwear culture, brand loyalty is essential. However, it would be best if you avoided' loud' logo outfits at all costs.
2: Invest in bold sneakers
It would help if you capitalized on a good pair of bold sneakers. Yes, sneakers could be expensive, but essential to your streetwear look.
3: Counter casual with the classic
Blend casual with classic pieces. Counter one with another by layering dissimilar brands in one look.
4: Play with proportions
Remember, a loose, oversized, baggy look is one of the key trends in women's streetwear. However, play with proportions to avoid looking like a bean bag or balloon.
5: Be yourself
Be unique. To ensure your streetwear style is trendy, get inspired by the five stylistic basics. Then, follow these style tips to create your streetwear style.