Introduction
The Westmore Beauty brand has been at its peak for over 100 years, creating makeup magic. Westmore Beauty brand's highly advanced technology. Westmore century-long reputation is still with them for developing makeup firsts and changing how people experience cosmetics.
To change your look from head to toe, discover Westmore's next-level, hyper-realistic makeup that can create extraordinary transformations that look and feel natural. That's the power of making magic with makeup.
Westmore Beauty Products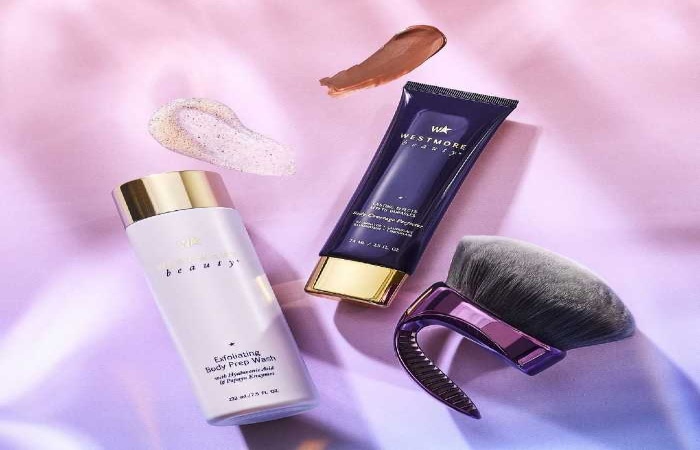 1. 60 Second eye effects
Instant Results: Visibly firms lines & puffiness
Ultra Lightweight: Looks and feels like your skin
Universal Tint: Color-corrects & brightens
It reduces the appearance of fine lines, puffiness, under-eye circles, and wrinkles instantly with this initiative of its gentle eye serum with Flex-Tensor Technology. It combines a firming matrix with color correctors to lift, secure, and even out the surface of your skin in contact with its innovative formula.
2. Instantly flawless foundation buildable coverage + illuminator
Buildable Coverage: Evens tone and conceals blemishes
Natural-Looking: Looks and feels like flawless, dewy skin
Serum-Infused: Ingredients to hydrate and visibly brighten
It contains ingredients like hydrating and brightening skincare, so your skin will keep shining after you take it off. The innovative formula is water & sweat-resistant.
3. Ultimate Face set
Ultimate Face set with the 3-in-1 Photo Finishing Powder & Charcoal-Infused Powder Brush complete your look. It blurs the presence of fine lines and pores, mattifies shine (without dulling your makeup), and sets makeup in place all day long with the multitasking and lightweight powder.
4. Blend & blur the body brush
This compact, dreamy body brush is designed to apply Body Coverage Perfector perfectly. Therefore, an oversized, oval-shaped brush head allows for adequate coverage, and a comfortable handle ensures easy accessibility to even the hardest-to-reach places.
5. 24k gold body exfoliating stick
This exfoliating stick contains micro-crystals and 24K gold for softer, smoother, more youthful skin. So it gives immediate results through microdermabrasion and provides long-term skincare benefits with Westmore 24K Gold Complex.
Westmore Beauty Body Coverage Perfector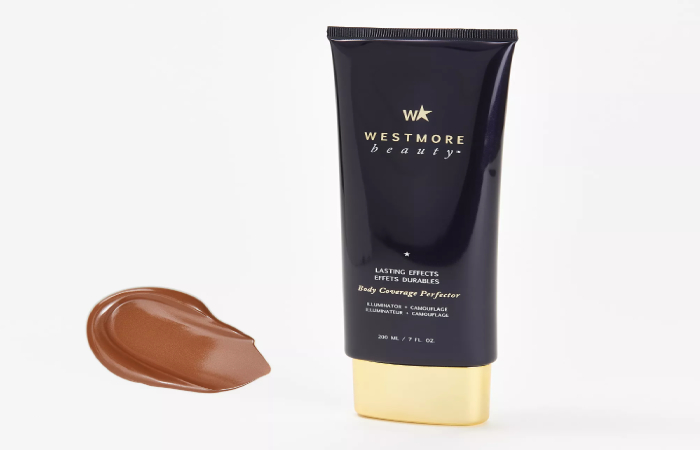 Instantly hide scars, veins, spots, and even tattoos. With its tri-effect technology, this first-of-its-kind body coverup and illuminator gives you effortlessly flawless and radiant-looking skin every day. Our advanced formula looks natural and is clinically proven to be transfer-resistant, waterproof, and lasting for days, unlike traditional leg and body makeup.
Benefits
Easily coverups sun damage, veins, scars and rough skin tone and also more
Brightens skin with a natural-looking glow
Transfer-Resistant, Waterproof & Sweat-Resistant
Lasts for days once applied to exfoliated, oil-free skin
How to use
Step 1: skin prep: Therefore, if applying the body coverage perfector cream, make sure your is clean, dry, and oil-free.
Step 2: Apply for Coverage: Apply the lotion to the area you want to look flawless; for applying lotion, use your hand or a body brush and blend in an outward and upward motion. So allow the cream to dry for ten minutes and if required, apply additional layers for more coverage, letting each dry for ten minutes.
Step 3: Buff & Dry: To fully set the product, leave it for 10 minutes before coming in contact with clothing or bed sheets. Remove excess cream by tapping with a tissue, towel, or hand until the product no longer comes off.
How Do I Get Rid Of Westmore Body Coverage Perfector?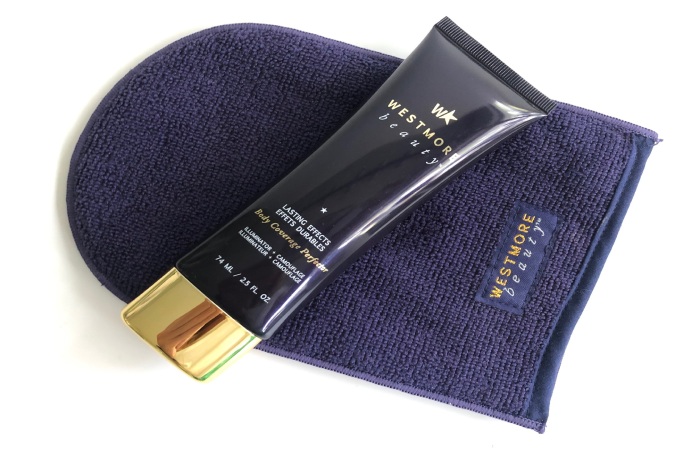 Initially, use Body Coverage Perfector as a concealer for hard-to-conceal areas and leave it for some time to dry. Then once dry, apply the next layer to the entire area to blend smoothly into your skin tone. Finally, use any oil or oil-based cleanser to get rid of it.
Who Owns Westmore Beauty?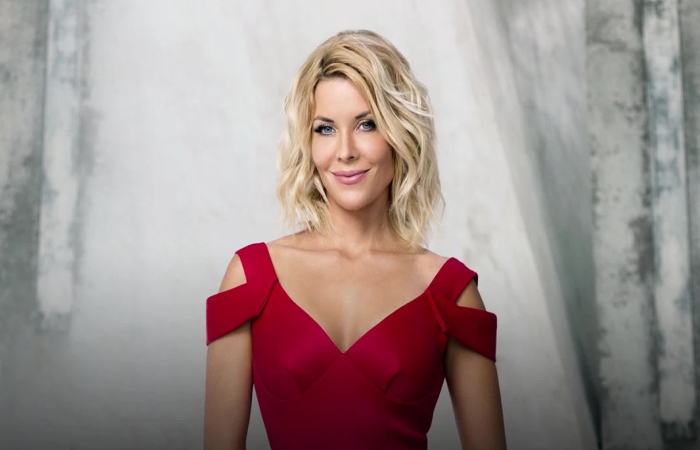 The owner of Westmore Beauty is "McKenzie Westmore." The House of Westmore (New York) builds a new manufacturing plant on Pierce's Road, Newburgh.
So if you want a perfect finishing touch of makeup and to transform your makeup collection from the ground up, Westmore has you covered. So from primers and foundations to lipstick and mascara, QVC has your desired Westmore Beauty selection.
Therefore, after spending nine years with the NBC soap opera passion, now serving as a hostess for Syfy's competition reality series Face Off. Therefore, fairly recently launched her cosmetic line on QVC called Westmore Beauty (www.westmorebeauty.com). Strong family background in health, wellness & fitness with certifications for over ten years.
Westmore Beauty Reviews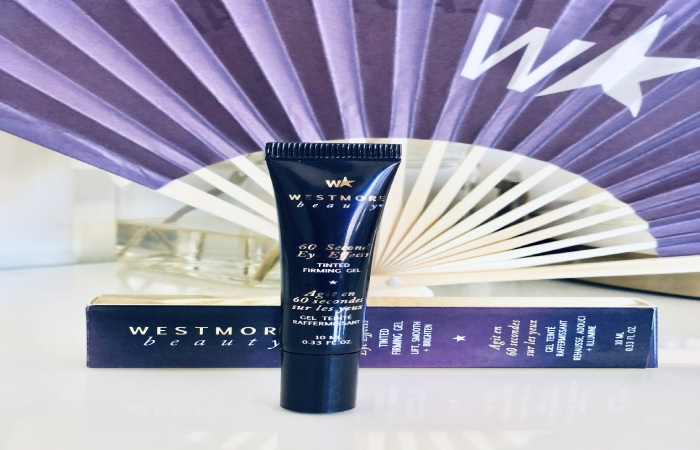 Westmore Beauty has a low consumer rating of 2.5 stars from 76 reviews. So it shows that most consumers are unhappy with their purchases as it has 166th rank among Bath & Body sites. "By Sitejabber"
Westmore Beauty has a consumer rating of 4.2 stars, an average rating from 96 Reviews. "By Amazon Reviews for  Westmore Beauty"
Westmore Beauty has a consumer rating of 4.1, an average adjusted rating from 95 Reviews. By Reviewmeta for Westmore Beauty"
Conclusion
Therefore, Westmore beauty is the brand you're looking for and is well-known for its great cosmetics. But if you need hyper-realistic makeup, Westmore is best for you. Therefore, in its collection, you'll find long-wear liners, full-coverage foundations, pigmented colors, and more, combined with highly advanced technology.