White beauty creams are skin-lightening creams designed to lighten or brighten skin color and achieve a lighter overall complexion. For people from many Asian countries, the passion for getting a whiter or fairer skin tone is deeply fixed. So, skin whitening creams, bleaches, and treatments are readily available in many countries, and people often use them without consulting a dermatologist or knowing their harmful effects.
Ingredients Used in White Beauty Creams
Some of the ingredients used in white beauty creams: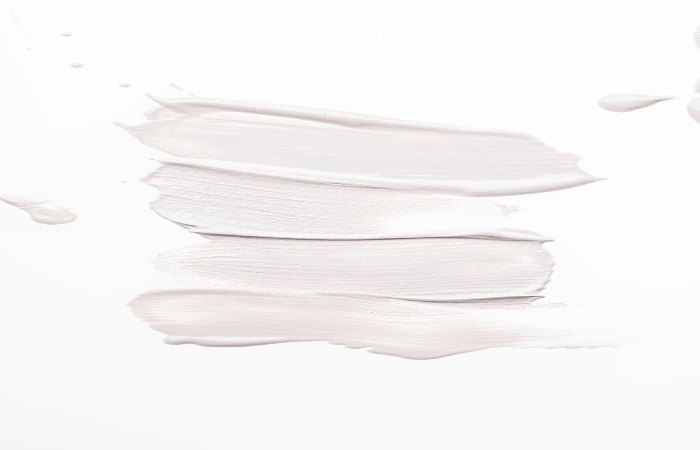 1. Bearberry extract
Bearberry extract is an entirely natural skin whitening ingredient found in the bearberry shrub, which contains a chemical called arbutin, which acts as a natural skin brightener.
2. Kojic acid
Kojic acid is found in many skin care products. It comes from fermented mushrooms and inhibits the overproduction of melanin in pigmented skin—this ingredient produces after the rice malt for sake.
3. Liquorice root extract
It is a powerful and natural skin whitener to treat hyperpigmentation, such as dark spots, sun damage, and melasma. It is also for excessive oil control, making it suitable for oily skin.
4. Niacinamide
Niacinamide reduces pigmentation and age spots to brighten and soothe your skin effectively.
5. Citrus extracts
It is a rich cause of vitamin C that eliminates your body's free radicals. Cells that cause aging are called free radicals.
6. Glycolic acid
It is a natural exfoliant and moisturizer. It is the most active and powerful alpha hydroxy acid ( AHA) in skin care.
7. Lactic acid
It is typically better suited for people who have sensitive skin. Lactic acid acts the same as glycolic acid. It helps other ingredients in skin whitening cream by allowing them to penetrate farther into the skin.
8. Lemon
Lemon brightens your skin and gives it a healthy glow. It is full of vitamin C and citric acid. Apply moisturizer to your skin after the lemon treatment to avoid dryness.
9. Mulberry
Mulberry extracts help the skin as they are a natural choice that delivers results with consistent use. It is used widely by people around the world for purposes of skin whitening.
10. Aloe vera
This plant is so gentle and soothing on the skin that it is called a wonder plant. It is effective in reducing redness and skin discoloration.
11. Azelaic acid
Azelaic acid has an equal pH level to your skin. It commonly uses to treat irritation and redness. It is also an effective ingredient used in skin lightening.
Benefits of Using Skin Whitening Cream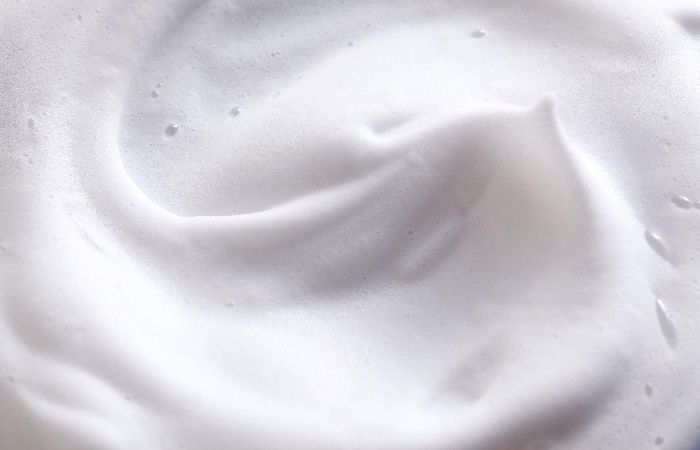 White beauty cream has no particular health benefit, and it can have a necessary effect on the skin when used to test specific skin conditions.
1. Minimizes dark spots
Skin whitening creams can decrease dark spots on the skin caused by sun damage, aging, and hormonal variations. It can benefit those who want to reduce discoloration, such as age spots, sun spots, melasma, freckles, eczema, and psoriasis.
2. Reduce the appearance of acne scars
Some whitening creams may help diminish acne scars. Though they won't help reduce inflammation and redness caused by a breakout, they may decrease red or dark areas that remain after the acne has healed.
3. Evens skin tone
Skin whitening cream can even out skin complexion by minimizing areas of hyperpigmentation, such as sun harm. It can also help diminish the appearance of freckles.
4. Delay aging
Most skin-whitening creams contain ingredients that may delay aging signs. They may help you look younger and more youthful.
Skin Brightening and Bleaching Creams For a Natural Glow
There are many good skin-brightening creams on the market that can help you to get back your radiant glow. Here, you will find the best white beauty creams that users have recommended and offer great results.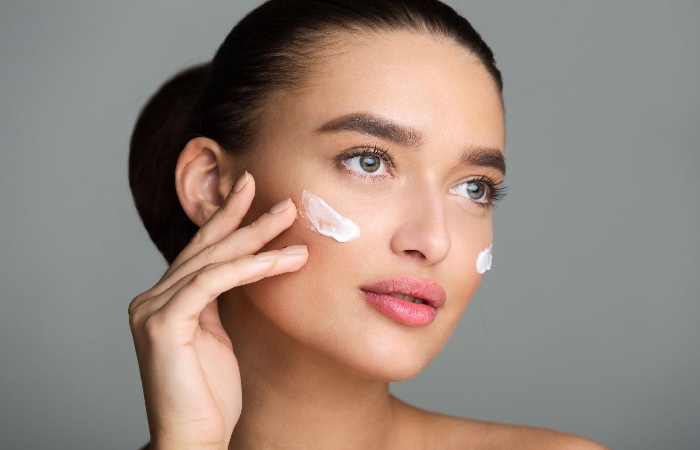 SkinCeuticals Advanced Pigment Corrector
You can try SkinCeuticals Advanced Pigment Corrector, among those skin-lightening creams with a skin tone correcting property. Skin discoloration happens due to sun rays-related damage, pollutants present in the air, free radical damage, and hormonal imbalance inside your body.
SkinCeuticals cream with skin-lightener ingredients like hydroxyphenyl propionic acid, atelic acid, and salicylic acid remove the skin cells and corrects uneven skin tone.
The Derma Co 2% Kojic Acid Face Cream
Kojic acid is a natural element that can effectively reduce hyperpigmentation and uneven skin tone. The Derma Co has formulated a unique skin brightening cream with active ingredients like 2% Kojic acid, Vitamin C, Glycolic acid, and turmeric.
TruSkin Vitamin C Brightening Moisturizer
The TruSkin Vitamin C Brightening Moisturizer different from other skin-lightening creams. It is a moisturizer instead of a cream and comes with Vitamin C, known to improve skin tone and reduce dark spots. It also improves with aloe Vera, hyaluronic acid, cold-pressed almond oil, and many other active ingredients.
LAKME Absolute Perfect Radiance Cream
LAKME Absolute Perfect Radiance cream is a cream that combines skin whitening cream and sunscreen to offer a complete solution. It contains Glycerin, Vitamin B3, azelaic acid, Sunscreen, Niacinamide, Isopropyl Myristate, Stearic acid, and microcrystals. The day cream also comes with active sunscreen for better protection against sun rays.