Introduction
For people who have naturally curly hair, a wolf cut is the best option for them. It has a lot of variations; the style looks good on curly hair as it looks on straight hair. Some retro trends come back with a modern twist, like curly wolf-cut hairstyles. It's the love teenager of two retro hairstyles – the shag and the mullet.
To look your wolf cut best, we recommend you style your hair with someone experienced in cutting and styling curly hair. Curly hair has a lot of natural volume and texture, so it is easy to style wolf cut.
Curly Hair Wolf Cut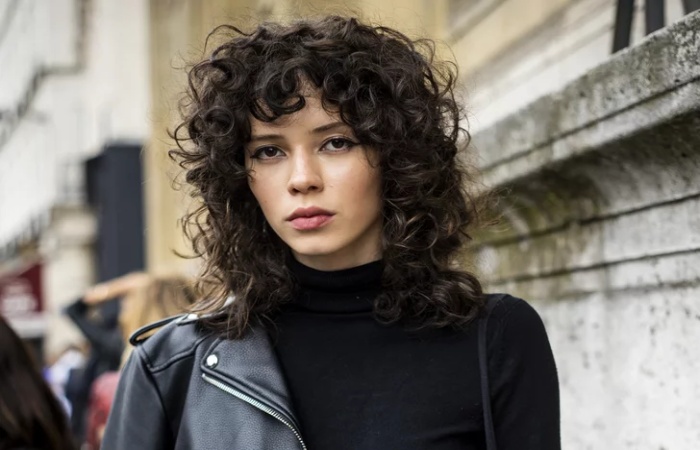 If you want to attempt a wolf cut on curly hair, we suggest you go to a professional hair stylist rather than an expert in creating cuts with movement. A professional can customize your haircut according to what suit you best based on your current hair and lifestyle. It confirms that the trending style can adopt by anyone who doesn't have straight hair.
If you know how to style, you can DIY it. Many videos on YouTube and TikTok help you achieve the look at home with just rubber bands or hair ties, a pair of scissors, and a comb.
Wolf Haircut
The wolf cut is a type of hairstyle that originated in Korea and is becoming popular. The hairstyle feature on the top is a choppy layer with longer layers around your head's sides, and it inspires by the 1970s famous retro rock 'n' roll look. The wolf cut concentrates volume on the top half of the head, becoming thinner toward the hair ends.
It is more prevalent among youngsters; they inspire by tv shows with retro settings and throwback vibes. And, of course, through TikTok and YouTube DIY wolf cut hair tutorials.
How to Cut a Wolf Cut Curly Hair?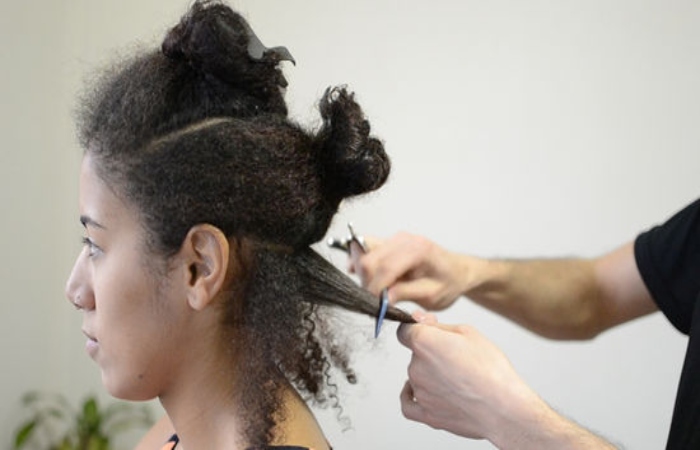 It is well to do it at the salon for a curly wolf-cut hairstyle. You can try giving yourself this trendy style if you have the courage or confidence. Here are some tips to help you
It is simple to do a wolf cut on natural curls because of the high texture of curly hair, and if you make a little mistake in haircutting are unnoticeable
Preparation
First, remove all the hair tangles with the brush
Spray some water to reduce your strands.
Brush wet hair from the back to the front of your head.
Gather all your hair into the center of your forehead and tie them into a ponytail
Add one or two more scrunchies down the ponytail, and stretch as you do. The longer your hair, the more scrunchies you'll require.
1. Cutting the First Layer
Using sharp scissors, cut off the tip of the ponytail. We recommend cutting an inch at a time is better.
After chopping off the ends, you can also do point cutting or cutting upwards to avoid dull spikes for a more natural look.
2. Cutting the Shorter Layers
Once cutting the first layer, finish a section of the front part of your hair and remove the scrunchies.
Create the same ponytail in the front using scrunchies to section the hair again.
Cut off an inch from the ends like previously.
3. Cutting the Fringe
After cutting the layers, you can do the ends. Create a triangle with two diagonal parts in the front hairline, and start by sectioning your hair down the middle.
Twist the parted hair and pull it straight down.
According to the length you want to chop off your bangs.
Point cut to remove the dull edges.
How to Style a Wolf Cut?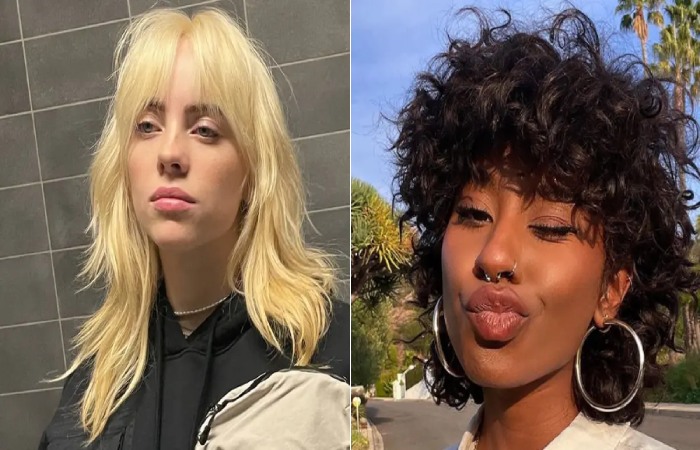 One of the best things about the wolf cut is that it's relatively low-maintenance and easy to style. You can use a sea salt spray or texturizing product to add more volume or texture.
You can use a pomatum or wax to elegance your hair into a place or want a more polished look. If you have bangs, you can style them however you like – sweep them to the side, wear them straight down, or even style them in a messy, undone way.
Wolf Cut Men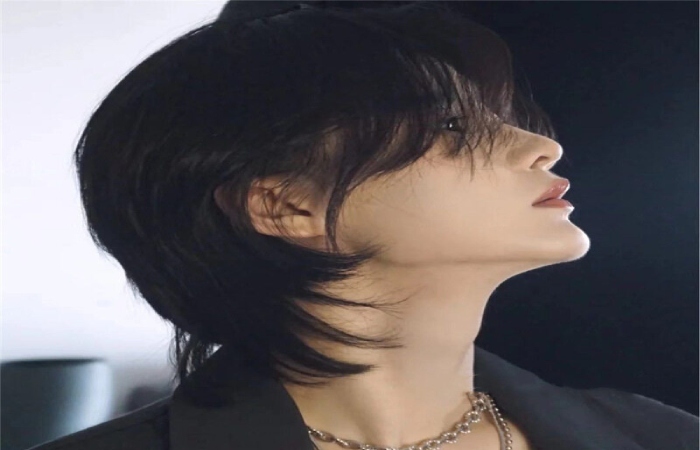 Wolf cut is genderless and can be styled by both boys and girls. It gives straight hair primary volume by adding texture to the strands. Men are embracing this hairstyle with different curl patterns. Here are some suggestions for wolf-cut men
Korean Wolf Cut: If you want cool vibes, effortlessly get this wolf cut, and it's an incredible way to add texture and movement to your messy waves.
Choppy Wolf Cut: it is suited for almost every face shape, texture, and compliment, but it works best on mid-length curls.
Wolf Cut Curly Hair Female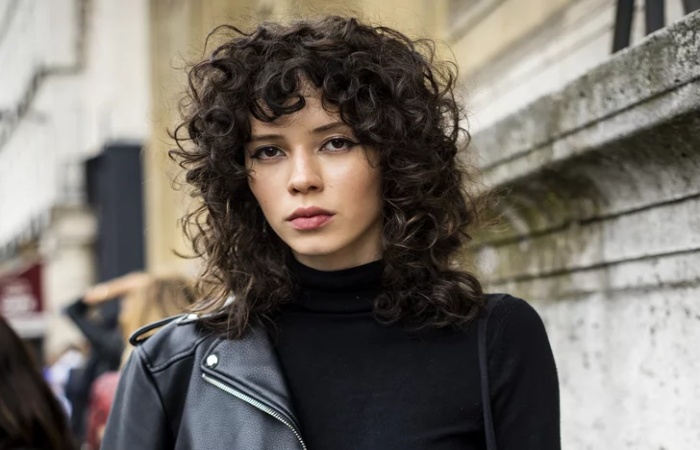 These two are the best wolf cuts for females who have curly hair. Get to know some of the wolf cut variations that you can try.
Waterfall Wolf Cut: This waterfall-layered haircut is for long wolf-cut curly hair, and it is the best haircut without sacrificing the length and density of your locks and adding shape and volume.
Wolf Haircut with Curtain Bangs: This look focuses primarily on the curtain bangs that softly frame the face, and it looks even better when done on curly hair.
Undercut, Short Curly Hairstyles for Women
There are many satisfying undercut or short curly styles for those blessed with naturally curly hair. And the faster your hair, the less weight on your curly hair; consequently, it will have more life and volume.
Curly Hair with Bangs and Layers
Curly hair with bangs and layers is a hairstyle that features curly hair with layers of varying lengths throughout the hair and bangs that frame the face. It is a valuable hairstyle that can customize to suit dissimilar face shapes and hair types. To achieve this look, it recommends working with a stylist who has experience working with curly hair to ensure the best results.
Conclusion
Therefore in this article, we guide you through does a wolf cut look good on curly hair. It does, and this modern shag works for many curl types. Find a hairdresser well-versed in handling curls, and give wolf-cut curly hair, which is suitable for all men and women.