Introduction
The Bye Bye Bloat reviews are consistently positive, but let's take a closer look to see if it's all that. Bye Bye Bloat is a dietary supplement that helps to relieve bloating and stomach pain/discomfort. Bye Bye Bloat is a bloat-release supplement from the health and wellness company Love Wellness. The brand also claims that the supplement can," "manage excess water weight," "calm an upset stomach," and "promote healthy digestion."
This supplement is used for gastrointestinal support and blended with natural ingredients of organic herbs, including ginger, dandelion root, and fenugreek, fennel. These herbs are also quite advantageous in balancing your hormones, which reduces PMS (Premenstrual syndrome) symptoms like bloating and digestive discomfort. This product includes probiotic microflora for skin, gut, and vaginal health, as well as it has supplements and multivitamins for urinary tract health, skin health, sleep support, mood, and PMS.
Is Bye Bye Bloat Good?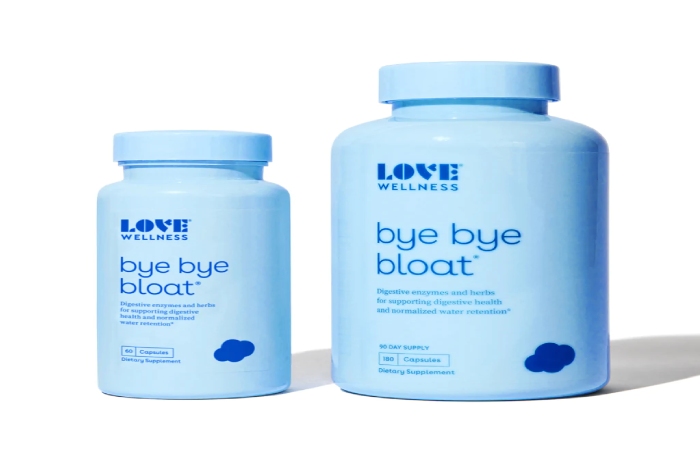 Bye Bye Bloat Love Wellness contains a safe collection; it does include an ingredient called maltodextrin which could point to your blood sugar. For the most part, a secure supply of elements should only lead to mild potential Bye Bye Bloat side effects. It is mostly safe for use, especially if you have digestion issues. But before use of it, you should always consult a medical professional.
Does Bye Bye Bloat Actually Work?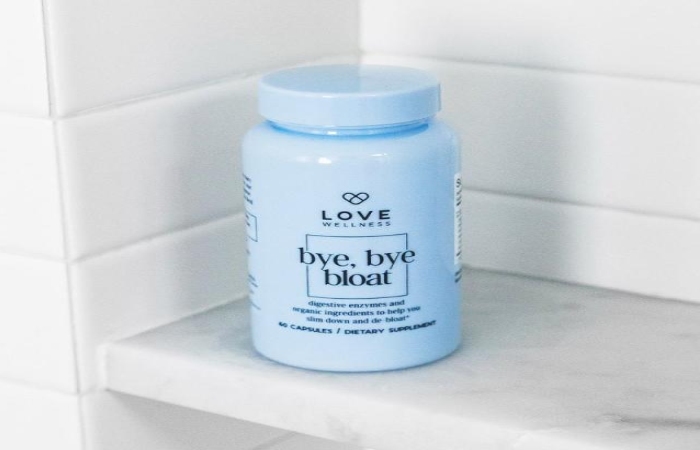 It has been proven that Bye Bye Bloat formulates with natural ingredients, which are pretty helpful in decreasing bloating. However, we would say maybe not, as it contains only these natural herbs because the organic herb's strength is most likely not enough to benefit you that much. As this supplement includes digestive enzymes like amylase complex and bromelain complex, we would say it's well worth the money.
This supplement is quite powerful and helpful in supporting your digestion, breaking down food, and even can help you more suitably engage the nutrients you consume. As a bloating aid is quite effective for digestive support, we would say this product is worth the money.
Bye Bye Bloat Side Effects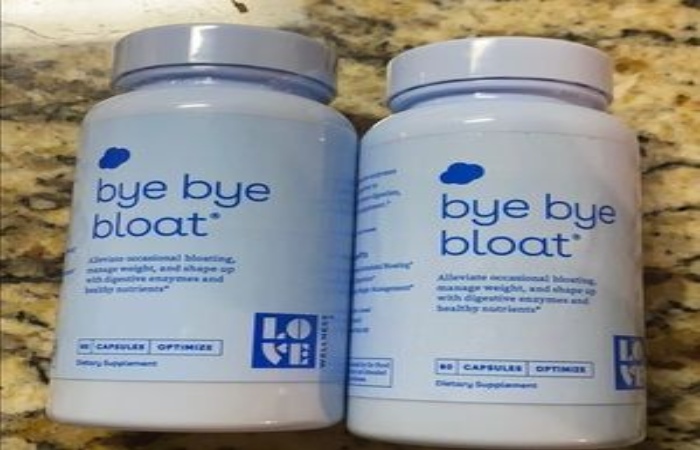 Bye-Bye Bloat is after a meal or bedtime, and the dosing instructions indicate taking one or two capsules, which you can take daily or as needed. It does not suggest taking more than four capsules per day. To see results, users may need to increase or decrease their dosage or the time of day they take it suggests by love wellness.
The following are some possible side effects of some of these organic herbs and digestive enzymes that you should still be conscious of:
constipation
digestive discomfort
nausea
diarrhea
dizziness
headaches
Allergic reaction.
Acid reflux.
Constipation.
Stomach cramps
Bye Bye Bloat Cancer Warning
This product, labeled with 65 warnings it brought to my attention after reading several customer reviews on Amazon. As part of California's Safe Drinking Water and Toxic Enforcement Act, Prop 65 signs are required by law.
Whenever a food or consumer product could describe customers to elements linked to cancer or congenital disabilities, a warning requires. Some of the products of love wellness are lable with this warning.
Love wellness admits that some elements in their product may comprise traces of naturally-occurring heavy metals. You should consult your doctor before trying any supplement to review potential safety concerns, interactions, and side effects.
Olly Bye Bye Bloat Reviews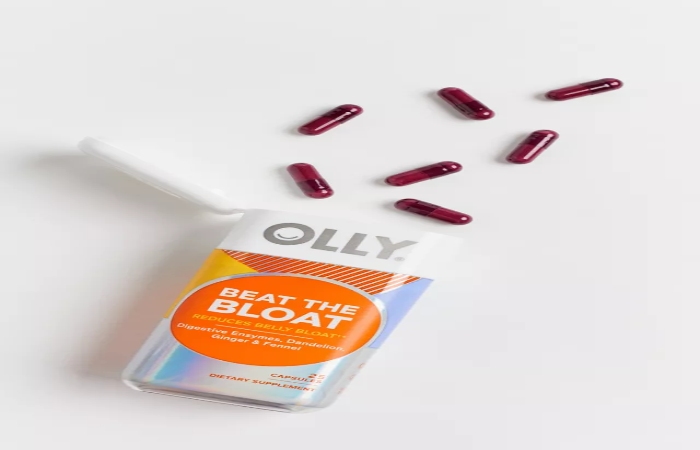 Olly bye bye bloat reviews on Amazon and other vendors. The average rating is around 4 out of 5 at the time of writing. With the safety of Olly bye bye most of the customers are happy. Customers are hoping to see more essential benefits of the products. Here are some of the customer reviews from amazon:
I wish these would have worked for me, but they didn't make a difference. I didn't feel anything different while taking them. Maybe I don't need them, so I didn't notice a change. I see that some people said they work great. If you think they might work for you, give them a try." – Amazon Customer
"There have been some positive effects using this product. Some increased libido and sexual drive. Started off taking one capsule instead of two. And now taking two. So far no negative effects and definitely positive results." – Amazon Customer
"It's so hard to review a supplement since they usually take so long to work. So far, no tummy issues taking these, even on an empty stomach. As far as mellowing out, I'll be shocked if that changes since I'm buying a new home. Maybe this has calmed me down some; I'm not 100% sure." – Amazon Customer
Bye Bye Bloat Pills Review
Some customers have reviewed the experiencing side effect, and some customers experience the benefits. With these bye bye bloat pills, positive reviews dwarf the negative, showing users approve of its benefits.
Here are some positive and negative reviews from Amazon.
Positive reviews
It's a magic overnight fix.
It works.
In addition, it's a good product.
Also, it's a game changer.
It relieves bloating.
Finally, it's highly effective.
Negative reviews
It doesn't always perform well.
It's horrible.
Total waste of money.
Conclusion
We do not recommend bye bye bloat pills because we cannot identify any effectively dosed ingredients. Since it doesn't have any active or inactive ingredients, we study likely to cause side effects. But it's relatively inexpensive and may be worth a try. Love wellness should publish the dosage of each active ingredient, so the consumer and researcher know about the benefits of the products.